Former NFL Player Picks Scottie Pippen Over Kevin Durant, Says He Would Be 'Greatest Robin Than Just Batman'
Published 06/29/2021, 7:32 AM EDT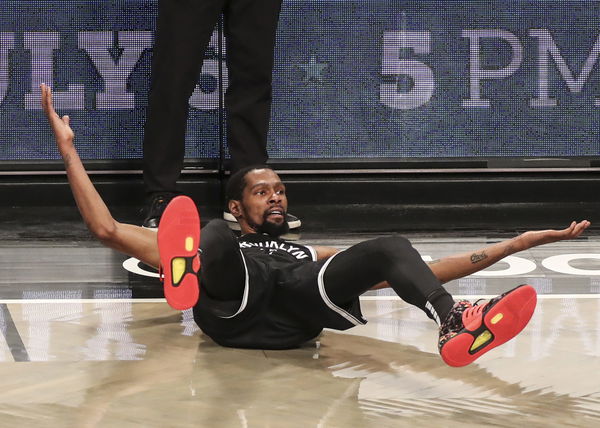 ---
---
The NBA has never been short of banter and opinions. Season after season, fans engage in a war of words to back the players they adore. Teams go through ups and downs, but the zealots never back down in defending their own. As the curtain is close to being drawn on the 2020-21 season, the banter is at its peak. As expected, Nets forward Kevin Durant is at the helm of discussion.
ADVERTISEMENT
Article continues below this ad
Kevin Durant making all the headlines
One debate that is eternal is the 'GOAT' debate. It is the focal point of so many basketball discussions. LeBron James, Kevin Durant, Scottie Pippen, Michael Jordan, Kobe Bryant, Stephen Curry; the list of candidates goes on. The statistics speak for themselves, but they only play a small part in the public's viewpoint. The latest inclusion on the list of comparisons is the Durant vs Pippen face-off.
ADVERTISEMENT
Article continues below this ad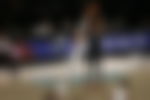 DIVE DEEPER: 'Definitely Doing the Olympics': Kevin Durant Thrilled to Re-unite with Steve Kerr and Draymond Green
Ex-NFL star Emmanuel Acho has his say
Continuing the same discussion, Emmanuel Acho opined he would rather have Scottie Pippen's career over Brooklyn Nets megastar Kevin Durant. Speaking on Fox Sports, the former Philadelphia Eagles line-backer Acho said, "Kevin Durant is clearly a better one-on-one basketball player than Scottie Pippen. But the question is whose career would you rather have, and I would rather have Scottie Pippen's career."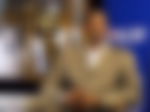 "We would always rather be the greatest Robin of all-time than just another Batman." The claim comes just days after Pippen called out Durant for not knowing how to play team basketball, following Brooklyn's crushing Game-7 defeat to the Bucks. Durant finished with 48 points, 6 assists and 9 rebounds; yet his team was unable to get over the line.
ADVERTISEMENT
Article continues below this ad
WATCH THIS STORY: Kevin Durant, Damian Lillard Headline the USA Tokyo Olympics Men's Basketball Roster
Ladies, I desperately need your help with this take.

I say we would always rather be the GREATEST Robin of all time, than just another Batman. Therefore Scottie Pippen's career is more desirable than KD's right now..

— Emmanuel Acho (@EmmanuelAcho) June 25, 2021
ADVERTISEMENT
Article continues below this ad
Regardless of the result, the Golden State Warriors legend had a great season. He stood up and took responsibility when his team needed it. The star-studded Nets squad had a number of hiccups throughout the season, but Durant powered through again. Both Durant and Pippen are impeccable players, but who do you think holds the edge? Have your say in the comments.