Former NFL Star Explains How Steph Curry Improved & Inspired All of His Golden State Warriors Teammates
Published 01/18/2021, 8:57 AM EST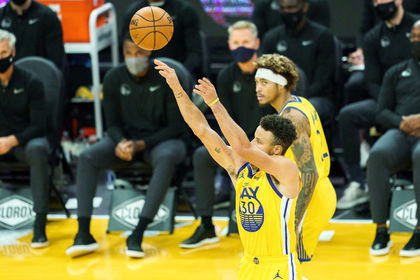 ---
---
Steph Curry has established his legacy as possibly the greatest shooter that the sport has ever seen. His insane shooting ability transformed the modern game. As teams are focusing on three-point offense nowadays, Curry's contributions to the game somehow still get overlooked. That is until he drops 62 points in a game.
ADVERTISEMENT
Article continues below this ad
Former NFL Pro Bowler Marcellus Wiley said that Steph is the greatest shooter ever and that nobody can match his skill consistently. He also noted the positive impact he has on his teammates and coach Steve Kerr.
ADVERTISEMENT
Article continues below this ad
"Oh agree. Nobody shoots better than Steph. People emulate it, people shoot it as well in spurts. But in terms of innovation that he brought to the game in terms of shot selection and shit depth. And not only the accuracy. But the confidence. That confidence was contagious with the osmosis effect. Not only with his team, not only with his coach but around the entire league."
Steph Curry: The greatest shooter of all time?
The argument for Steph Curry as the greatest shooter ever seems to have already solidified. After all, he is the only player in NBA history to win a unanimous MVP.
Not Shaq, not LeBron James, but Steph. His weapon of choice is the three-point dagger, and he can shoot it like no other.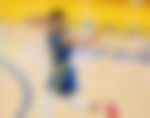 Steph has broken almost every record possible from beyond the arc. In fact, he is the most consistent shooter at his volume from outside the arc.
ADVERTISEMENT
Article continues below this ad
While players like Damian Lillard are contemporaries of Steph that can shoot really well, nobody does it like Steph. Not even the 'next Steph Curry' in Trae Young.
The game has taken a long time to understand the value of the three-point line in the NBA. We see even big-men shoot at an elite level nowadays, all because the rise of Steph Curry forced everyone to get a better jump shot in their arsenal.
ADVERTISEMENT
Article continues below this ad
It is not only the shot of choice for Steph but for the entire NBA. All these changes happened because one player can shoot the lights out.