Former NFL Star Justifies Why Giannis Is Picked For MVP Over Lakers' LeBron James
Published 01/21/2021, 8:06 AM EST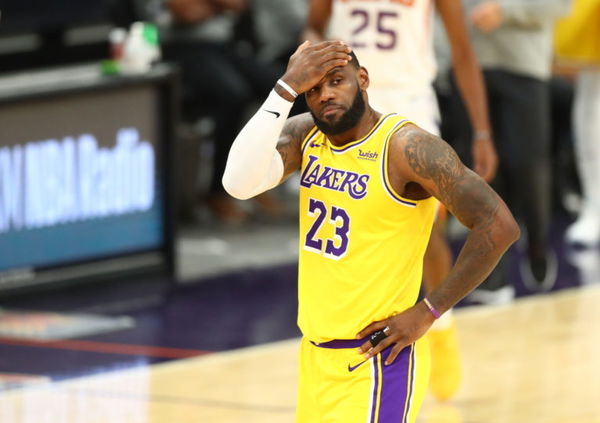 ---
---
For the second consecutive year, Milwaukee Bucks' Giannis Antetokounmpo took the MVP award in the 2019-20 season. Not only were NBA fans upset with the outcome of the voting, but Lakers' LeBron James also showed his disapproval. This was surprising because he had clearly mentioned that the award was no kind of incentive for him.
ADVERTISEMENT
Article continues below this ad
Well, the man clearly prefers winning titles alongside the Finals MVP. But despite being 'King James' and one of the best players in the league, why does he luck out in the regular season MVP race?
Why not LeBron James?
ADVERTISEMENT
Article continues below this ad
In an interview with NFL star Marcellus Wiley, he was asked a similar question to which he said, "Voter fatigue. That's a real thing. Like when you're in your car, you listen to your song come on a couple of times and after that, you're going to choose something else. You just voted your favourite song of the moment off because you need something new, something fresh."
He further explained his analogy and stated, "I love tacos but not seven days a week. Not every day. I think people look at LeBron as their favourite food and then they'll be like 'Okay, what else can I eat'. And that's where they look at other cats."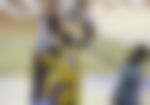 And why Giannis Antetokounmpo?
ADVERTISEMENT
Article continues below this ad
They also discussed the explanation Former NBA player, John Salley, gave on this topic. Salley had explained that the NBA now looks at Giannis as the future, which is why he gets the MVP over LeBron. However, Marcellus Wiley doesn't agree with this take.
"I think that's too simple," said Wiley. "I think that's lazy because it's not that simple. LeBron was the second MVP but why he didn't win it in part because LeBron jogs a little during the regular season on purpose because he's 37 right? So, he goes like 'Yo, to finish this race I have to pick my spots.'
"Every time LeBron's in the Finals, he leads in like every statistical category for both teams, basically. Why? Because he knows how to pace himself,. You can't have it all. You can't pace yourself when Giannis is young enough to go full tilt in the regular season and he gets that award. But LeBron's like, 'I got my eyes on a different prize, a bigger prize.' He gets that award."
ADVERTISEMENT
Article continues below this ad
Nobody can know the exact reason behind this. However, talking about this season, LeBron is leading in the MVP race so far. Whether or not it stays this way is something we will have to wait for.