Former Pistons Star Feels They Would Have Stopped Michael Jordan From Winning the Championship, on one Condition
Published 12/30/2020, 7:50 AM EST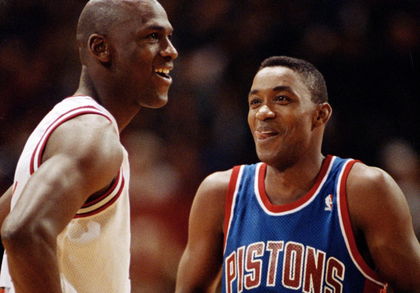 ---
---
The rivalry between the Chicago Bulls and Detroit Pistons during the late 80s was something else. In fact, the Pistons were one of the biggest hurdles in the way of Michael Jordan. But as we saw in The Last Dance documentary, MJ rose above them and continued to dominate the league.
ADVERTISEMENT
Article continues below this ad
To beat the Bad Boys Pistons, MJ trained vigorously and gained a lot of muscle to overcome their rough playing style. While most know MJ's side of the story, 4-time NBA champion John Salley shared their side of the story in an interview with Vlad TV.
"I had no idea that we as the Pistons, if we knew we're on Michael's mind that much, they would have never won a championship. '91 wouldn't have happened, we would have done it just to continue. We knew we had that much control Isiah [Thomas] said the best like no telling we knew."
ADVERTISEMENT
Article continues below this ad
Once MJ learned how to defeat the Pistons, he never looked back. After winning the first NBA championship in 1991, he completed his first 3-peat and then retired for a brief moment. But when Jordan came back, he picked up right where he left it and won 3 more titles, establishing himself as the GOAT of NBA.
A look back at Michael Jordan led Bulls vs Isiah Thomas' Pistons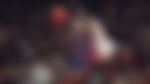 The classic rivalry between the two sides really took shape in the 1988 postseason. This was the season where MJ was the league MVP and DPOY, but against the physically dominant Pistons, Jordan's Bulls were sent home in just five games. In fact, the Pistons coined the 'Jordan Rules' which they used that to stop MJ in his tracks.
ADVERTISEMENT
Article continues below this ad
The two juggernauts battled for two more years in the postseason. But the Bulls were never a match for them during that stint. It was not until the 1991 postseason, when MJ buffed up to take on the defensive giants.
That season was the turning point in this intense rivalry. As the Pistons were growing older at the same time MJ was entering the prime of his career. What happened next? Well, Jordan's Bulls dominated Thomas and the Pistons.
ADVERTISEMENT
Article continues below this ad
What are your thoughts on this epic rivalry between the two sides? Let us know your thoughts in the comments section below.