Former Rival Claims Celtics Legend Larry Bird Would be the James Harden of Modern NBA
Published 12/24/2020, 9:31 AM EST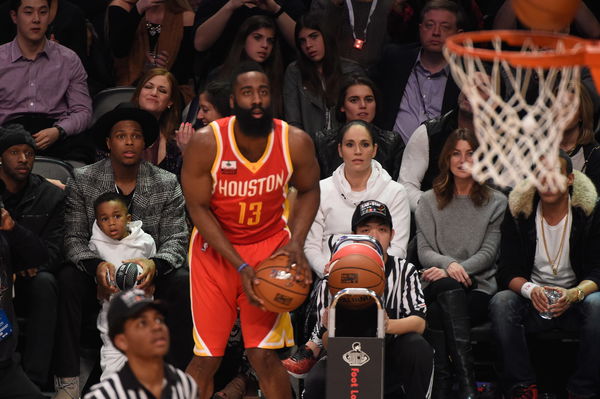 For the most part, Larry Bird's decorated career is overshadowed by his trash-talking stories. Yes, the man was deadly when it came to dissing someone, but he was so much more than that, something which no true basketball fan can ever deny. It's been almost 30 years since the Boston Celtics star graced the court, but his name is still included in the legends and is often compared to players of today like Luka Doncic and now James Harden.
Larry Bird would be an MVP even today
In an interview with Seattle SuperSonics legend Shawn Kemp, he was asked what kind of player Larry would be in 2020. "MVP," he immediately stated. "It's unfortunate that people really don't know Larry Bird today. When he first came into the game of basketball, he was actually a slasher. A guy who would drive to the basket and dunk on you."
ADVERTISEMENT
Article continues below this ad
Talking about his athleticism, he even compares bird to the likes of Magic Johnson. "Larry Bird was the MVP before I got into the NBA. He would be an MVP right now if he played."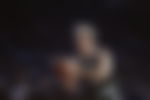 The Boston Celtics Legend would be like James Harden
ADVERTISEMENT
Article continues below this ad
This generation of players are constantly compared to NBA legends for reference. While we've heard Luka Doncic being compared to Bird, Shawn Kemp doesn't agree with that analogy.
"I would say Larry Bird is tougher, bigger, stronger than the kid from Dallas. If Luka is doing 27 again, Larry's scoring 35 a game. Larry Bird would be James Harden in today's game."
Despite all that is going around James Harden this season, he is still the face of the Houston Rockets' franchise for a reason. He has carried the team to a whole different level in his eight years with the team. Although they haven't seen much success in the postseason, he has changed the Rockets' fate in many ways.
ADVERTISEMENT
Article continues below this ad
The MVP award is a team award in many ways. It should honor the man who has helped lift a team to its maximum potential. And who else has done that better than Harden? So without a doubt, Larry Bird and James Harden's comparison fits pretty well, and Shawn Kemp is on point.