Former Rival Detlef Schrempf: 'Always Felt Like You're at a Disadvantage. If There Was a Call, You Always Knew It Was Going for Michael Jordan'
Published 11/24/2021, 12:30 PM EST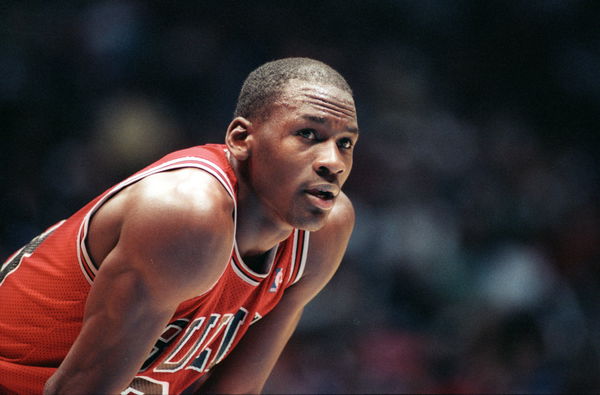 1996 was an incredible time in the NBA. The man who had led the Chicago Bulls to a three-peat had returned and was determined to bag another championship. At the time the Seattle Supersonics were the hot team in the Western Conference. Little did they know they'll be facing one of the greatest teams to exit in the NBA Finals. However, former Sonics star Detlef Schrempf has now opened up about his experience playing against Michael Jordan.
ADVERTISEMENT
Article continues below this ad
MJ's first retirement was a big shock to the world of the NBA. Having one of the best players retire at the peak of his career was a reason nobody understood, but Jordan. But after an unsuccessful run as a baseball player, Jordan finally came to his senses and came back to where he belonged.
And when he did, the legend literally picked up where he left off. He led the Chicago Bulls to another incredible three-peat from 1996-99. Despite being rusty when he returned in 1996 from his sabbatical, Jordan and the Bulls were the favorites to win the NBA Finals.
ADVERTISEMENT
Article continues below this ad
Facing them were the Seattle Supersonics, and one of the players part of the team was Detlef Schrempf. He recently appeared on the NBA podcast to talk about what went through his mind when he faced the GOAT.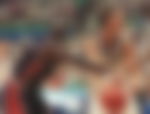 WATCH THIS STORY: Looking Back at The Sneakers Michael Jordan Donned En route to His Six NBA Championships
Michael Jordan had the upper hand?
Detlef and the Supersonics were a force to be reckoned with during the 1995-96 season. With Shawn Kemp and Gary Payton leading the way, and Hersey Hawkins and Schrempf giving the extra boost, they had the best 64-18 record in the West. Detlef in particular was quite versatile and was an asset to them from the arc.
ADVERTISEMENT
Article continues below this ad
But while playing MJ, he felt that MJ had an edge over them when the Bulls had the home-court advantage. "You always felt like you were at a disadvantage. If there was a call, If There Was a Call, You Always Knew It Was Going for Michael Jordan. And guys were getting upset. So, I was like, 'I know we're not going to get those calls, especially in Chicago. So you have to play well to win'," he explained
However, the Sonics forward reminisced how crazy the arenas would get at the time. He said, "It was a great time. It was a big show, you know. Full arenas, loud. It was just a great time in life."
ADVERTISEMENT
Article continues below this ad
The Bulls had posted an unmatched 72-10 record that season, a record later on broken by the 2015-16 Golden State Warriors. But that doesn't change the fact that they were one of the greatest teams to ever exist.