Former Rival Shares His Experience on Playing Against NBA Legend Michael Jordan
Published 02/19/2021, 10:00 PM EST ---
---
When an NBA player makes his debut in the league, they want to leave a huge legacy when it's all said and done. There is no better example of this than NBA Hall of Famer Michael Jordan. Jordan retired from the league back in 2003, but even today, players tell stories about MJ.
ADVERTISEMENT
Article continues below this ad
Former NBA player and current analyst Jalen Rose is among those people. Rose recently revealed why Mike gave him the silent treatment for years. Rose made this revelation on the "Jalen & Jacob" YouTube exclusive on Mike's birthday.
NBA analyst Jalen Rose on playing against Michael Jordan
ADVERTISEMENT
Article continues below this ad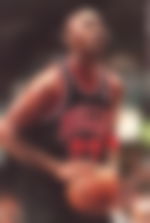 Rose further talked about how it was going head to head against arguably the best player in the history of the league. Rose stated:
"I had to test my irrational confidence because while I was tying up those shoes Jacoby, you know what I was telling myself? Michael Jordan and Scottie Pippen ain't got nothing on you. You that deal, you about to go on out here and kill them and make a name for yourself. You about to win more rings than MJ.
"That's what I was telling myself and then the game happened."
ADVERTISEMENT
Article continues below this ad
Jalen might joke about this stuff but back when he used to compete against Jordan, the two had a bitter relationship. Rose used to get on the nerves of MJ and as a result, he was ignored by him for years.
Moreover, Jalen was a solid player, but he was never at the same level as MJ. Michael Jordan was a generational talent, who changed the game of basketball forever. On the other hand, Rose was a solid player, but was never the true star for a team. But he was a solid player who averaged 14.3 points per game in his career.
ADVERTISEMENT
Article continues below this ad
As Rose said, Mike showed Rose the vast difference in their skills when the two played against each other. What are your thoughts on the rivalry of Mike and Jalen? Feel free to share your thoughts in the comments section down below.