Former Rockets Coach Believes LeBron James Would Get $80+ Million Deals If Not For NBA's Contract Rules
Published 04/30/2021, 6:09 AM EDT
---
---
LeBron James is arguably one of the most important players in the NBA. From his impeccable all-round skills as an offensive unit to him being a great defender, Bron has proven himself to be one of the best in the game.
ADVERTISEMENT
Article continues below this ad
There is no doubting the King's greatness and his importance to any franchise. Wherever he goes, he makes an instant impact. As a rookie, he improved the Cavs' record from 17 wins and 65 losses to 35 wins and 47 losses.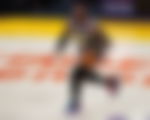 There was no stopping 'L-Train' from that point on. He was easily the best player in any team he played in and transformed the teams to an instant contender for the championship. It is evident in the records as well, as LBJ is the only player in the league's history to win the finals MVP trophy with three different teams.
ADVERTISEMENT
Article continues below this ad
Former Coach gives an estimate of LeBron James' earnings without individual salary cap
While LeBron James does make a fortune because of his impact on the floor, it could have been a lot higher if not for the individual salary cap. According to the rule of the CBA, a superstar like James can earn up to 35% of the entire salary cap.
Former Rockets head coach Jeff Van Gundy certainly thinks that 'the King' deserves more. Speaking to ESPN, Van Gundy claimed that LBJ could have earned more than $80 million if not for the cap on individual salaries.
He said, "If you took LeBron James, the salary cap squashes his true value to a franchise. And I know that's hard to fathom because the numbers are extraordinary, and anybody would be happy with that salary. And yet if there wasn't a cap on an individual player, and it was just, this is what you can spend on your team, I would suspect maybe LeBron would get 80% of that."
ADVERTISEMENT
Article continues below this ad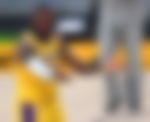 The current salary cap is $109.1 million for a team. Given this, 80% of it would have equaled $87.2 million, which would have easily made LBJ the best-paid player in the NBA. It is fascinating to see the massive salaries players like LeBron and Curry are earning in the league.
But all of them fall flat in comparison to what Michael Jordan earned in the 90s. Thanks to the absence of max contracts and luxury tax, MJ earned a mind-boggling salary worth $33,140,000, which was significantly more than the salary cap worth $26.9 million.
ADVERTISEMENT
Article continues below this ad
Do you think a player like LeBron James could have made the same fortune without these restrictions?