Former Rockets' Coach Explains Why Luka Doncic is a Favorite for becoming the MVP of 2020-21 NBA season
Published 12/18/2020, 11:30 AM EST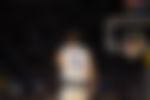 ---
---
When the Dallas Mavericks traded with the Hawks to bring 19-year-old Luka Doncic, no one expected the meteoric rise of the Slovenian in the NBA.
ADVERTISEMENT
Article continues below this ad
Fast forward to 2020, he has become the favorite to win the MVP title for the upcoming season. He has backed up his reputation with 28.8 points, 8.8 assists and 9.4 rebounds in the 2019-20 regular season.
Jeff Van Gundy weighs in on Luka Doncic
ADVERTISEMENT
Article continues below this ad
NBA analyst Jeff Van Gundy, in his recent appearance in ESPN's KJZ, gave his two cents on who he thinks will be the MVP. Van Gundy said, "I think Giannis will be on for a three peat, that would be my guess. Unless the media gets tired of voting him as MVP, because it's a regular season award. Obviously James will be up there, Davis may well be too."
Van Gundy also explained why is Doncic considered as an MVP candidate. "Because he has the ball in his hands so much and Dallas is really good, I think he is gonna have the benefit of being a high usage player at a high level. Plus, they are going to win enough to get that type of recognition."
Doncic and co. will start their season against the Phoenix Suns on December 23 and then will face an acid test against the Lakers in a Christmas day game.
Can 'The Duke' become the youngest MVP in the NBA?
The 21-year-old star has already become arguably the best young player in the NBA. He has made the Mavericks a legitimate contender in the Western Conference.
Doncic could break all kinds of records in his career. He was the youngest player to make his debut for the Real Madrid Basketball, and was also the youngest MVP in EuroLeague's history.
ADVERTISEMENT
Article continues below this ad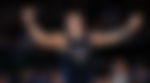 Given the rise he has seen in his output in the last two years, Doncic might end up averaging a 30 point triple double. He was much more impressive in the playoff series against the Clippers as he averaged 31 points, 8.7 assists and 9.8 rebounds.
At the start of the 2020-21 season, the Mavs will be without their other star, Kristaps Porzingis. The absence of Porzingis might be an enormous blow for them, but they will be confident that Doncic can save the day.
ADVERTISEMENT
Article continues below this ad
If their new additions step up and if the Mavs can be a top team in the Conference in a condensed NBA season, we might see Doncic become the youngest MVP in NBA history, surpassing Derrick Rose.