Former Rockets Star Vernon Maxwell Draws Similarities Between Phoenix Suns' Deandre Ayton and Hakeem Olajuwon
Published 07/19/2021, 7:32 AM EDT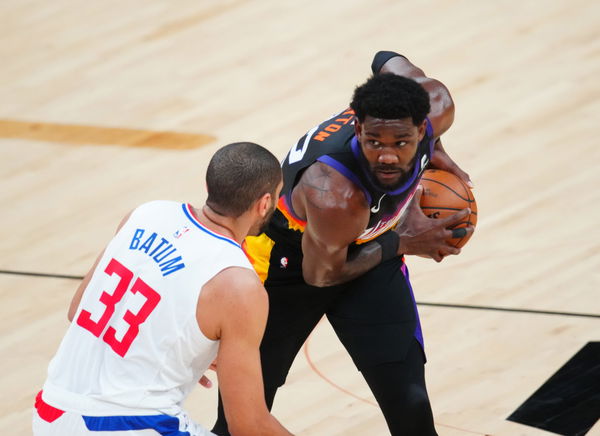 ---
---
The beauty of great sportsmen is the fact that we can envision former greats when we witness them in action. When it comes to Centers in basketball, few names stand out in particular. One of the top names on that list would possibly that of Houston Rockets legend Hakeem Olajuwon. The Nigerian-American player, nicknamed 'The Dream', was a key member of the Houston Rockets lineup for over fifteen years, before making a move to the Toronto Raptors. In the current scheme of things, one player in particular reminds us of the seven-footer. The Phoenix Suns' DeAndre Ayton is a proven match-winner and seems to be getting better by the day.
ADVERTISEMENT
Article continues below this ad
READ ALSO: Kawhi Leonard vs Luka Doncic Net Worth: Which NBA Star is Richer?
DeAndre Ayton has shone for the Phoenix Suns this season. Standing at 6'11", the Bahamian stood up to the task whenever his team demanded it from him. The 22-year-old has displayed maturity well beyond his years on both flanks. Averaging over 12 rebounds in this year's playoffs, Ayton has been proving with every match that he is here to stay. After thoroughly impressing in the ongoing NBA Finals, comparison with alternate Centers who have ruled the game was inevitable.
ADVERTISEMENT
Article continues below this ad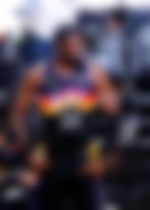 Rockets icon Maxwell lauds DeAndre Ayton
DeAndre Ayton and Hakeem 'The Dream' Olajuwon have many vivid similarities. Very few Centers can pose threats on either side of the court such as these two. Being a teammate of Olajuwon for many years, former NBA player Vernon Maxwell knows him inside out.
Speaking with former player/reporter Brandon Robinson, Maxwell analyzed how Ayton evolved his game and took the next step towards being one of the best out there. "Ayton, I like him. He's turned out to be way better than I thought he would be. I mean, you could tell he's worked on his game and he's got real low post moves. And he can shoot a 15-footer."
ADVERTISEMENT
Article continues below this ad
WATCH THIS STORY: Olympic Legends Serena Williams, LeBron James, Lin Dan and Others Missing Out on Tokyo Olympics 2020
Maxwell also drew comparisons with Ayton to Hakeem, while still acknowledging the fact that Ayton has more room for growth. "I mean that's what Dream [Olajuwon], he knew what he could do. That's all he did, and he did it very well" the Rockets' former Guard said. "That's where this young player is becoming too; Ayton, he knows what he can do."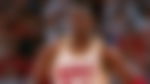 ADVERTISEMENT
Article continues below this ad
Now knowing Ayton's game style and having the best view of Hakeem's game, very few can be in a better place to compare the duo than Maxwell. If the Phoenix Suns are to lift up the NBA trophy this year, it will take a monumental effort from Ayton and co. to defeat the Bucks. Can they do it?