Former Teammate Calls Out LeBron James For Never Participating in Slam Dunk Contest
Published 02/27/2021, 5:00 AM EST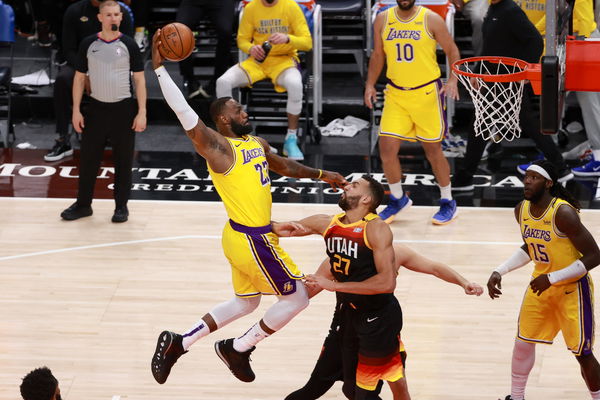 ---
---
As soon as the NBA All-Star weekend inches closer, fans and players alike can feel a different energy. Not only is this a break from all the competitive chaos going on in the regular season but also an opportunity to recognize more talent through events. One of the most famous events of the All-Star weekend is the Slam Dunk Contest. However, this time, LeBron James' former teammate has thrown an accusation his way regarding the contest in the past.
ADVERTISEMENT
Article continues below this ad
Is LeBron James afraid of the Slam Dunk contest?
Just like the prediction for the All-Star team roster starts pouring in, the list of possible participants for the Dunk contest also starts making rounds. While Obi Toppin and Zion Williamson are currently the two names popping up the most, Richard Jefferson has dragged Bron through the mud for proving a point he was making against Zion.
ADVERTISEMENT
Article continues below this ad
When Zion was asked whether he would take part in the 2021 Dunk contest, his response left us in a mystery. Under that uncertainty, Jefferson and Kendrick Perkins discussed whether or not he should take part. With both of them agreeing that this is going to be good for him, something more brutal came up next.
Jefferson stated that he would still be rooting for Obi Toppin, even if Zion does not participate. He stated, "If Zion doesn't do it, he is afraid. I am going to call it out." However, Perkins questioned this statement and called it unfair.
"You can't do that because you wouldn't dare call LeBron afraid. He never entered the Slam Dunk Contest," said Perkins. Then the unthinkable happened, as Jefferson said, "LeBron was a 100% afraid. He didn't want that. He didn't have that sexiness."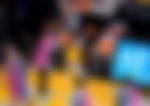 Why hasn't he ever participated?
Well, LeBron always considered taking part in the contest, but his injuries prevented him from doing so. Some may say that at least now, he is too old for it.
But the age factor doesn't apply to Bron, who, at 37-years-old, is playing like he is in the prime of his career. He is still leading teams to championships, as he did with the Lakers last season, and is hoping for a repeat this time too.
Until then, we can keep hopes on Obi Toppin and Zion Williamson for taking our breaths away with their mystical dunks. If Zion does take part, it will be an event worth watching. If you had to place your bets on one of these two stars for this contest, who would it be?
ADVERTISEMENT
Article continues below this ad
Read also- Michael Jordan vs Dominique Wilkins: Best Slam Dunk Contest in History
ADVERTISEMENT
Article continues below this ad