Former Teammate Thrilled To Have Kevin Durant Back With The Brooklyn Nets
Published 12/25/2020, 12:40 PM EST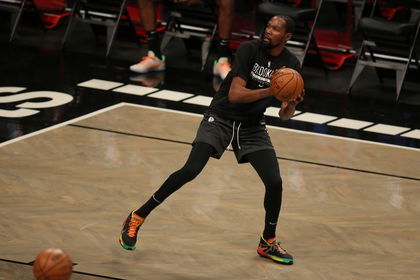 ---
---
The way the Brooklyn Nets opened their season against the Golden State Warriors will probably have every other team worried. Kevin Durant had missed all of last season because of his ACL tear, and Irving too couldn't play for most of it because of injuries. This is a duo everyone was hoping to see on the court, and now NBA fans aren't sure whether other teams will be able to withstand their wrath.
ADVERTISEMENT
Article continues below this ad
The deadly K's combo
KD, who is coming off an 18-month recovery time after tearing his ACL in the 2019 NBA finals, came back to the court as if nothing had happened. He dropped bucks left and right and finished the night with 22 points, 5 rebounds, 3 assists, and 3 steals. In fact, it took him only 70 seconds to make his first basket.
ADVERTISEMENT
Article continues below this ad
Durant made his job on the offensive end look effortless. With just a single game in the books, they've managed to scare the entire league with their potential. Let's not forget how brilliant Kyrie Irving was. The two seem like peas in a pod, and it seems like they've been playing together long enough to create the chemistry we saw.
Even their supporting cast is filled with talent. So, will they finally take the team to an NBA title? Former NBA champion Kendrick Perkins thinks so.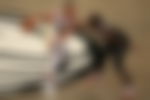 The Brooklyn Nets have a real shot at a championship
In an interview with Perkins, he talks about how amazing the duo looks. "KD is back! He looks a 100% healthy. He's back to being the elite scorer that we once had seen before his injury," he asserted.
"And when you look at the Brooklyn Nets… I don't care if Kyrie had been doing his sage, that doesn't even matter. When he gets between those lines, he is a walking bucket."
He went on to talk about the remaining star-studded roster and said, "And then when you look at the others on the team, DeAndre Jordan, Joe Harris, Jarrett Allen, and most importantly, Caris LeVert. I love the way that they're using him as the sixth man off the bench. He's a guy who can come in and give 20 a night."
ADVERTISEMENT
Article continues below this ad
Perkins predicted that they can definitely be the champions this season. "I love the make-up of the team. They've got one of the deepest rosters in the NBA. The Brooklyn Nets are coming out of the East," he concluded.
I have ZERO Doubt that the Brooklyn Nets are coming out of the Eastern Conference this year…they have EVERYTHING they need to make a run for the title. Oh btw Merry Christmas my good people! Carry on… https://t.co/wLjcV158E6

— Kendrick Perkins (@KendrickPerkins) December 25, 2020
ADVERTISEMENT
Article continues below this ad
Was their season opener just a fluke? Or will Perkins' prediction turn out to be accurate? Looks like we will have to wait and watch.