Former US President Barack Obama Joked About Michael Jordan, Who Had Kerosene Poured Over His Cut Toe, as Bill Gates Cheekily Giggled
Published 05/31/2022, 3:09 AM EDT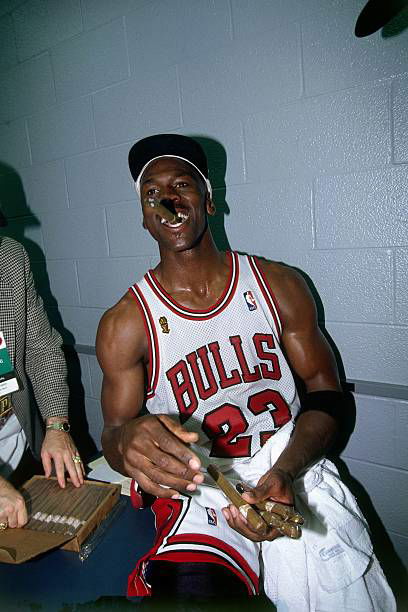 The 44th President of the United States joking about the greatest basketball player of all time almost losing his toe while one of the richest men on Earth is laughing in the background is definitely a rare sight to see.
But it happened. President Barack Obama presented the Presidential Medal of Freedom to Michael Jordan for his extraordinary achievements in the sport of basketball just before leaving office in 2016.
ADVERTISEMENT
Article continues below this ad
During the introductory speech, Obama joked about an accident Jordan had as a kid. It almost cost him his career. In the words of Obama, "Air Jordan might never have taken flight".
Michael Jordan recalls what happened after the incident occurred
Jordan told a chilling story in one of his appearances on The Late Show with David Letterman during the 1989 playoffs. When he was five years old, Jordan was playing outside barefoot with an axe.
While chopping small pieces of wood, he accidentally hit his toe with the axe. Blood came gushing out. Michael went crying to his parents, "It was an emergency. I run home, and my mother and my father take me to the neighborhood doctor".
May 4, 1989: Michael Jordan tells David Letterman how he almost wasn't the Michael Jordan we came to know — after using an ax at five years old. pic.twitter.com/Kb6FxpI58N

— Darren Rovell (@darrenrovell) May 4, 2018
The incident made the audience gasp. But the story had not yet reached its climax. Michael didn't know for sure whether the lady his parents had taken him to was really a doctor or not.
"The first thing she does is, well, we need to do something to take away the pain, so she pours kerosene over my toe. It took away the pain."
The story reveals how much mental fortitude Michael had even as a child. That's really the sign of a champion. However, it is really scary how close we were to losing such a great player.
President Obama praises Michael Jordan
President Obama aptly put into words the impact of Michael Jordan, not only in the sport of basketball but also in the world in general. He pointed out that the name Jordan has become synonymous with excellence.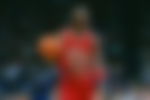 ADVERTISEMENT
Article continues below this ad
Michael Jordan's name is invoked to describe how good someone is at their job. Bill Gates watched on as Obama showered praises on the 6-time NBA champion, "Michael Jordan is the Michael Jordan of greatness."
Watch this story: How Underrated Investor Kevin Durant made millions off the NBA Court
ADVERTISEMENT
Article continues below this ad
After all the jokes and compliments, Obama finally bestowed the Presidential Medal of Freedom on Jordan. Bill Gates and other dignitaries showed their appreciation and respect for the NBA legend.