Former Warriors Coach Claims Knicks Could've Tarnished Michael Jordan's Legacy if It Weren't for This Hawks Legend: "If We Stayed Together We Could Have"
Published 07/30/2022, 1:30 PM EDT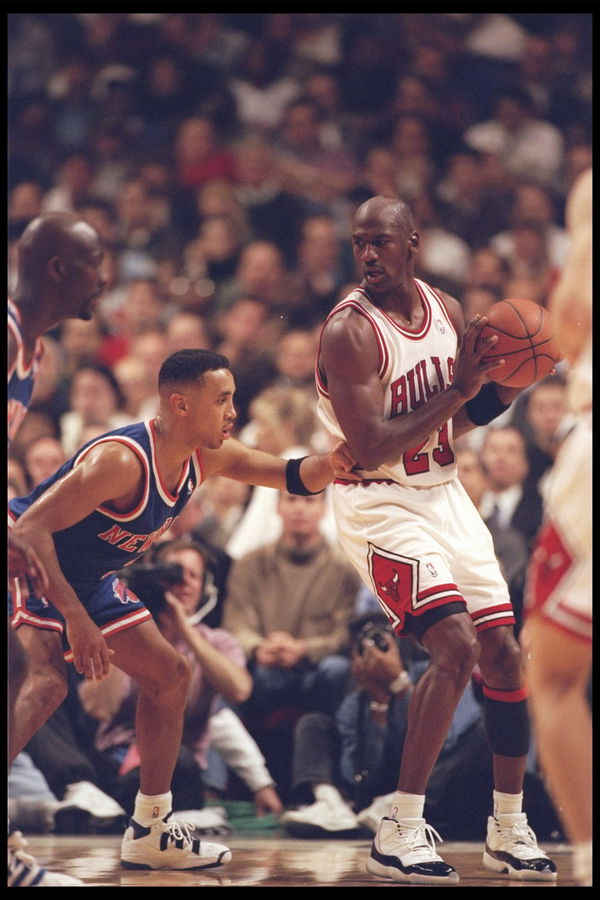 Millions of fans around the world consider NBA legend Michael Jordan as the GOAT of the game. His electric playing style, athleticism, and killer instincts added to his superstardom. However, his success on the hardwood is one of the main reasons for his fandom. During his long and illustrious career, Jordan has won 6 NBA titles and was the Finals MVP on all 6 occasions. And the 6 titles came in two different three-peats, which is a feat in itself.
Michael Jordan and the Chicago Bulls were pretty much unstoppable after 1990. Only two teams were able to stop them in the playoffs from 1991 to 1998. They were the New York Knicks and the Orlando Magic. The Knicks did it in the 1994 Eastern Conference semi-finals when Michael Jordan didn't play after his initial retirement. The Knicks then reached the Finals but were defeated by the Houston Rockets.
ADVERTISEMENT
Article continues below this ad
However, former Knicks star and former Golden State Warriors coach Mark Jackson thinks that the Knicks could have won a title before their 1994 Finals appearance. Jackson said that the Knicks would've won the title if they hadn't traded him to the LA Clippers in 1993. Jackson was sent to the Clippers in a three-team deal that sent Doc Rivers and Charles Smith to New York in 1993.
The Knicks gave a tough time to Michael Jordan and the Bulls
Jackson said, "Well, I do believe that we win a championship. We had a great team, we had a process moving along, we advanced. We had the ultimate champs on the ropes. So I believe we win a championship if that team stays together. But I'm sure if you ask the opposition, they believe they win anyway."
ADVERTISEMENT
Article continues below this ad
He said that he was not talking baseless and mentioned that the Knicks were up in game-7 against Michael Jordan and the Bulls.
He also said that the Bulls were an all-time great team with an all-time great player in Jordan. But he still believes that the Knicks could have beaten the Bulls if they had stayed together. The Knicks and the Bulls have had some fiery games over the years. Moreover, the Knicks were one of those teams who always gave a tough time to Michael Jordan.
ADVERTISEMENT
Article continues below this ad
WATCH THIS STORY – Various Sports Teams That LeBron James, Kevin Durant and Other NBA Stars Own: Does the King Own The Red Sox?
The Knicks had a good team with players like Patrick Ewing, John Starks, Xavier McDaniel, Gerald Wilkins, Mark Jackson, etc. They were ever present in the playoffs at the time. However, they were unable to conquer the conference with the presence of the Bulls. After reaching the finals in 1994, the Knicks were defeated by Mark Jackson's Clippers in the 1995 Conference semi-finals.