Former Warriors' Coach Super Impressed With Brooklyn Nets' Signing of Blake Griffin
Published 03/10/2021, 3:00 PM EST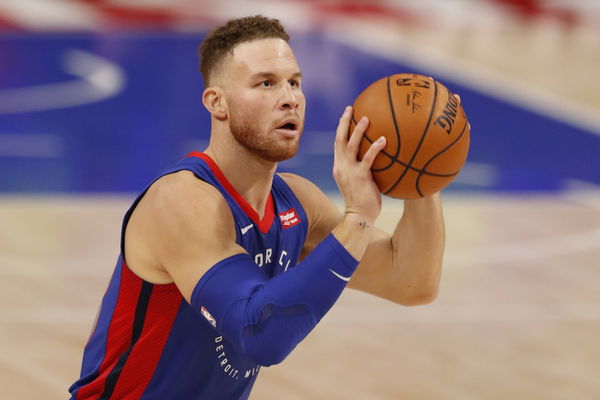 ---
---
There is absolutely no stopping the Brooklyn Nets this season. After bringing in a superstar in James Harden, the Nets have added a quality forward in Pistons' Blake Griffin to the roster.
ADVERTISEMENT
Article continues below this ad
He adds some much-needed depth to their forward line and will reportedly be heading the second unit as a small-ball center.
Coach K and Mark Jackson react to Nets signing Blake Griffin
ADVERTISEMENT
Article continues below this ad
Legendary coach Michael Krzyzewski and former Golden State Warriors' coach Mark Jackson reacted to the Nets' latest signing.
In the latest episode of Basketball & Beyond, Jackson said, "Well, I have no problem with it. They've done a great job of assembling and putting themselves in a position to assemble talent.
"You get guys like James Harden, Kevin Durant, Kyrie Irving, you're on your way to being a favorite and being a tough out. The only concern I have when you tell them I Blake Griffin, is which Blake Griffin are we getting?
"We're not getting, you know, 3-5 years ago. We're getting the Blake Griffin that has played for the Detroit Pistons. And the question is how much does he have left in his tank? I'm not sure of that answer."
He added, "But I do know that the situation that the next half and what they're asking him to do, he's more than capable of doing and it goes back to a guy in my opinion that has underrated IQ as far as the game of basketball.
"He really is a guy that he knows how to play and understands. You know how to impact the game, so I think it'll be just fine and excellent pickup for the Nets."
Griffin's signing on paper looks great. It remains to be seen how coach Steve Nash can fit Griffin into the system.
What does Blake Griffin add to the Brooklyn Nets?
ADVERTISEMENT
Article continues below this ad
The 32-year-old might not be an athletic beast but certainly has made big strides in many other departments. Griffin, over the years, has become a decent ball handler and has upped his creativity on the ball as well.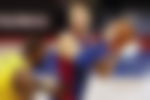 He will be an additional shot creator for the Nets and will be essential in leading the side in the big three's absence. The 6-time All-star has also developed a decent jump shot, shooting about 34.1 of his threes for the last 3 years.
ADVERTISEMENT
Article continues below this ad
The 32-year-old is also a decent defender and given his 6'9″ frame he can be a nuisance in the paint. Can Blake Griffin turn it around in the Nets?