'Free Pass': Stephen A. Smith Tags LeBron James and Lakers as Lucky as Chris Paul is Injured
Published 05/29/2021, 5:00 AM CDT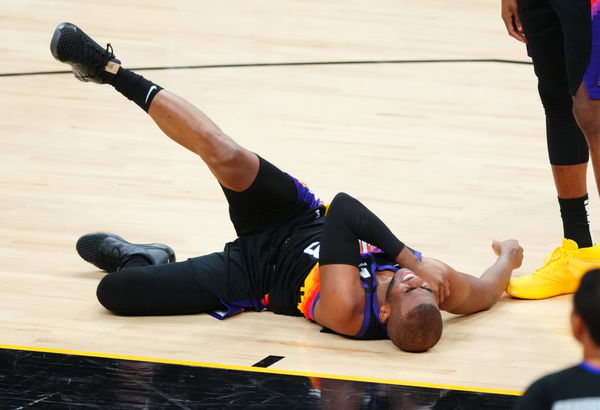 ---
---
The Lakers, after more than two months of lackluster performances, are finally looking like the defending champions. They lost their playoff opener just like last year but came back in style against the Phoenix Suns. With one more home game to go before their 5th match, the men in golden & purple are more than sure to take the lead 3-1.
ADVERTISEMENT
Article continues below this ad
But how possibly can they make it look so easy against a 51-win team that almost finished on the table top? Well, to some, the answer lies in the resurgence of Anthony Davis and to some others, it's hidden in the injury of Chris Paul. A popular NBA analyst certainly falls in the second category after his recent comments.
Stephen A. Smith called LeBron James lucky
ADVERTISEMENT
Article continues below this ad
SAS has always been a blunt critic of LeBron James, and he always keeps his facts straight to prove his points. He recently filmed a monologue where he disregarded Bron's 30-foot clutch game-winner against the Warriors in the play-in tournament. 
The 53-YO tagged the iconic shot that saw Bron shooting a three with blurry eyes as lucky and further attached it to the current series. He detailed, "It's actually LeBron's skills that has put him in position to appear lucky time and time again. Right now, in this series against the Phoenix Suns, LeBron James and the Los Angeles Lakers have all been lucky. They've got luck raining down upon them because they're getting to face a Phoenix Suns team with a hobbled Chris Paul. Let's not forget, Chris Paul is the reason the Suns became contenders this year. Five games under 500 last year, 30 games over 500 this year, all because CP3 showed up and did his thing."
It's funny how Mr. Stephen failed to note the Lakers were unlucky for the most part of the season with their star duo sitting out. That's one reason they had to play a dreadful play-in and now a tough team.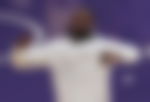 How is Chris Paul's injury helping the Lakers and affecting the Suns?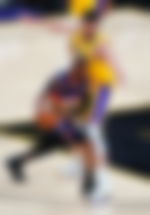 In the regular season, CP3 averaged 16.4 points, 4.5 rebs, 8.9 assists, and 1.4 steals. He even registered a career-high percentage of 93.4% in free throws. However, in the postseason, he is averaging 10 fewer points apart from seeing a drop in every other number.
ADVERTISEMENT
Article continues below this ad
Just as the surprisingly calm SAS added, "That banged up shoulder is limiting his effectiveness no doubt, limiting his ability to shoot, dribble, pass. CP3 is taking five fewer shot attempts per game in the series than he averaged in the regular season. He's attempted only one three. I wish it wasn't the case but postseason injury is par for the course for CP3… Without a healthy CP3 standing in his (Bron's) way, the Lakers are getting a free pass to the second round essentially."
ADVERTISEMENT
Article continues below this ad
Now, with CP3 limiting his explosiveness and pushing easier to stay in the series, the Lakers surely have an advantage. So, is it that Devin Booker can't take it on him and win another game? Help us know your opinion in the comments.