From 6 to 23: The Interesting History Behind LeBron James' Jersey
Published 08/02/2021, 10:33 AM EDT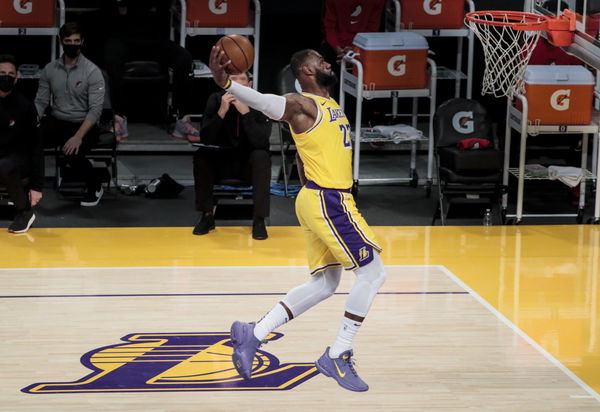 ---
---
LeBron James, aka 'The King', is one of the greatest basketball savants in the history of the National Basketball Association. And while father time usually catches up with even the greatest of athletes in the twilights of their careers, James, entering his 19th season, has aged like fine wine.
ADVERTISEMENT
Article continues below this ad
But, with his transition back to Jersey number 6 this coming season, are fans about to witness hammer slams and outrageous alley oops once again? Could a first round exit, the first of his GOATish career, be just what the doctor ordered in Year 18? Having been resting since the beginning of June, James will be back on a mission, identical to his MVP like run in the 2019-20 championship season.
ADVERTISEMENT
Article continues below this ad
The King's Journey
LeBron's longevity, his iron man like durability and range of accomplishments, are his greatest assets in the GOAT debate. And while James may not have won 6 championships, yet, we are witnessing the longest prime in league history.
In a career that saw 'The Chosen One' drafted via the Number 1 overall pick to the Cavaliers, greatness was always an expectation. Probably one of the most scrutinized players in history, James chose Number 23, as he idolized his Airness from Chicago in his years growing up.
LeBron career stats by jersey number:

#23
27.0 PPG
7.4 RPG
7.6 APG
1.5 SPG
49/34/73%
57.7 TS%

#6
26.9 PPG
7.6 RPG
6.7 APG
1.7 SPG
54/37/76%
62.2 TS% pic.twitter.com/mn97obxFyV

— StatMuse (@statmuse) June 9, 2021
However, his transition to number 6 was a forced choice. While MJ never played for Miami, the franchise had retired the jersey following his career. But Number 6 wasn't too shabby for James either as he won 2 MVPs, titles and F-MVPs in his years at South Beach. He also arguably morphed into his top athletic form, combining with D-Wade for one of the most iconic duos in history.
Although, he delivered a championship to the Cavs, breaking a 52-yr drought. Period. Identical to his Miami accolades, LeBron James also has won 2-MVPs along with arguably the hardest championship of all time. But, the edge 23 holds over Number 6 is the sheer volume of points (23,119 of 35,367) he scored in a 11-year career in Cleveland.
Which LeBron James was better – Number 6 or 23?
ADVERTISEMENT
Article continues below this ad
While it is no simple task picking his most successful jersey, that argument will only hold gravitas once his career comes to an end. Considering that he went to 6 finals (5 in 6 years) in Number 23, compared to 4 straight finals in Number 6, there is no right pick.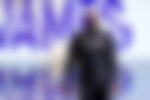 But, James himself feels that in a matchup between the 2 versions, Number 23 holds the slightest of edges.As he eyes his 5th championship ring in the upcoming season, could it be extra motivation for the King, who one day looks to have his jersey/(s) up in the rafters at Staples Center?
ADVERTISEMENT
Article continues below this ad
The future Hall of Famer may join Wilt Chamberlain soon to become the only other player to have his jersey retired by 3 different franchises! Following the Kobe Bryant measure of success, is LeBron eyeing to get both his jerseys retired at Staples with the Lakers when it's all over?
Watch this story – Wearing A Kermit Drinking Tea Hat, Calling Out His Space Jam 2 Critics & Other Ways LeBron James Trolled His Haters