From Allen Iverson to Ray Allen, Five Notable Players Drafted Before Kobe Bryant
Published 03/08/2021, 9:32 AM CST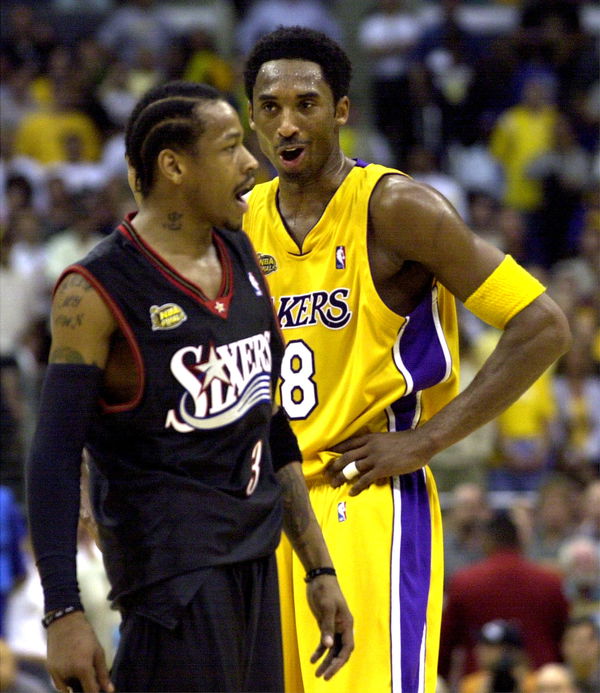 ---
---
Kobe Bryant was arguably one of the best players to embrace the basketball court. He had one of the most incredible careers in NBA history: winning five championships, one MVP trophy, making 18-All-Star teams, and being a part of 12-All NBA defense teams.
ADVERTISEMENT
Article continues below this ad
In hindsight, it is shocking to know that Kobe was only drafted as the 13th pick in the 1996 NBA draft. The then 18-year-old was coming off an exceptional season with Lower Merion averaging an insane 30.8 points, 12 rebounds, 6.5 assists, 4.0 steals and 3.8 blocked shots in his senior year.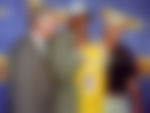 But players directly coming out of high schools and declaring for the draft was pretty uncommon. Scouts were doubtful whether an inexperienced Kobe could thrive in the league or not.
ADVERTISEMENT
Article continues below this ad
With so much uncertainty surrounding him, twelve players were selected before the 'Black Mamba.' Take a look at five notable players drafted before Kobe Bryant.
5) Todd Fuller
Drafted as the 11th pick in the 1996 draft, Todd Fuller was considered as a decent center in the draft. He had four solid seasons in the NC state, averaging 13.1 points, 7.7 rebounds, 1.3 blocks, and 1 assist per game.
Then Warriors' GM Dave Twardzik spoke about why he selected Fuller instead of Kobe Bryant. In an interview with Mercury News, Twardzik said, "You felt much more comfortable taking an underclassman who declared as opposed to a high school guy because it was uncharted territory."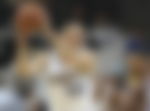 Fuller was arguably the biggest bust in the draft. He only played 5 seasons in the league averaging 3.7 points, 3.0 rebounds and 0.2 assists per game, playing only 11.1 minutes per game.
Given the teammates Fuller had in Chris Mullin, Latrell Sprewell, and Joe Smith, the biggest question is what could have been if the Warriors would have drafted Kobe Bryant.
4) Samaki Walker
Samaki Walker was the 9th pick in the 1996 draft by the Dallas Mavericks. Walker was a decent forward going into the draft. He played two seasons for the Louisville Cardinals and averaged 14.3 points, 1.2 assists, and 7.3 rebounds per game.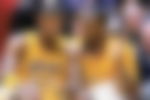 Walker was one of the marquee power forwards in the draft and was drafted by the Dallas Mavericks. However, it was clear pretty soon that the 6'9″ forward was only a decent rotation player.
He ended up playing with Kobe when he joined the Lakers and even won an NBA championship with Mamba. Considering that Kobe was still available, the Mavs could have had a superstar guard instead of Walker.
3) Stephon Marbury
Stephon Marbury was selected as the fourth pick by Milwaukee Bucks and was immediately traded to the Minnesota Timberwolves on draft night. Marbury was a flashy guard and played a single season with the Georgia Tech Yellow Jackets.
In the 36 games he played, Marbury averaged 18.9 points, 4.5 assists, and 3.5 rebounds per game. The 6'2″ guard immediately hit the ground running with the Timberwolves, and it looked like the Wolves had a great young duo of Kevin Garnett and Marbury set for the future.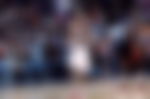 But to everyone's shock, Marbury demanded a trade after two seasons and joined the New Jersey Nets. Marbury maintained great numbers all across the board in his 13 seasons in the NBA but only made the All-Star game twice.
In an unprecedented move, Marbury played in China and became an instant icon for the league. He even won three championships there. The 44-year-old is now a head coach for the Beijing Royal Fighters in the CBA.
2) Ray Allen
Ray Allen was selected as the fifth pick by Minnesota Timberwolves and was immediately traded to the Milwaukee Bucks. Allen was an outright beast in college. Playing for the UConn Huskies, Allen was impressive as a freshman.
In his third season, he led the Huskies to a Big East championship averaging 23.4 points, 3.3 assists, and 6.5 rebounds per game. In his debut season in the league, Allen was a decent player in the Bucks team. But he progressed his game and became a perennial All-Star.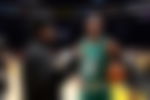 Unlike popular opinion, Allen was not only a spot-up shooter, he was a versatile player. He had a decent mid-range shot and could drive to the basket at will.
He played in the NBA for 18 years, amassing 10-All-Star selections and winning two NBA championships. Allen became a Hall of Famer in 2018.
1) Allen Iverson
Arguably one of the most fierce competitors in the NBA, Allen Iverson was a superstar since his college debut. Playing for Georgetown, Iverson was one of the most prolific scorers in the Big East and a fierce one-on-one defender.
In the two seasons he played for the Hoyas, Iverson averaged an insane 23 points, 4.6 assists, and 3.6 rebounds per game. Considering his all-round game, Iverson was the consensus number 1 pick. To no one's surprise, the Philadelphia 76ers drafted Iverson with the 1st pick.
ADVERTISEMENT
Article continues below this ad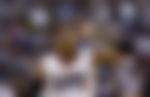 Iverson immediately became the star in the 76ers. In his rookie year, a 21-year-old Iverson averaged an insane 23.5 points, 7.5 assists, and 4.1 rebounds per game. He was arguably one of the best guards in the league and even won four scoring titles.
The only trophy AI didn't win was the NBA championship. In his 16-year career in the NBA, Iverson made 11-All Star appearances, and became a league MVP in 2000-01 season. AI became a Hall of Famer in 2016.
ADVERTISEMENT
Article continues below this ad
The 1996 draft class was arguably one of the most talented draft classes in NBA history. Considering the success a player like Kobe had, it is absolutely shocking to see the number of players selected before him.