From Bradley Beal to Damian Lillard: The Biggest Snubs of NBA All-Stars in the Recent Past
Published 02/21/2021, 6:30 AM EST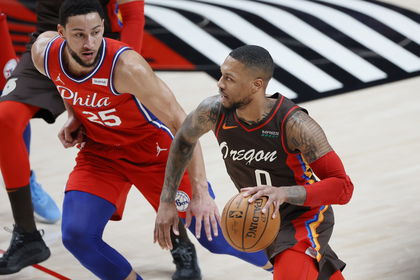 ---
---
The players who are going to be a part of the NBA All-Star Game in 2021 have officially been announced. And while it is always exciting to know and watch the best players in the league come together and play against each other, there is also the resentment of some favorite players not making it to this list. Let's have a look at the biggest snubs of NBA All-Star games in the recent past.
ADVERTISEMENT
Article continues below this ad
NBA All-Star Game Snubs
Mike Conley
ADVERTISEMENT
Article continues below this ad
After all these years, if there is one player who has consistently been snubbed despite being one of the most deserving players for the All-Star team, it is Mike Conley. It has been more than a decade since his snub-streak is continuing.
It was back in 2017, when people thought he deserved to be in the All-Star lineup. However, it was probably his injury, due to which he missed 12 Memphis Grizzlies games, which cost him the selection that year. There was no way he was going to beat Klay Thompson, Marc Gasol, Gordon Hayward, and even Russell Westbrook in this race.
Conley had hoped this would be his year. "That would mean the world to me, obviously," Conley said on Friday. "It would say a lot about me as a person. After the year I had last year, to come back and compete at the level I'm competing at—I do feel like I've played well enough to be in that conversation and, quite frankly, be one of those reserves."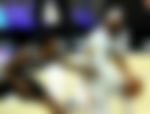 With the season Utah Jazz is having, most would agree he deserves it. He is averaging 16.5 points and 5.6 assists, making some stellar contributions to the Jazz's success so far, who are at the top in the West with a whopping 24-6 record.
Damian Lillard
Despite all the misfortune the Portland Trail Blazers faced with so many of their starters suffering injuries, the Blazers kept rising in the Western Conference. They are standing fourth with an 18-11 record with no sign of slowing down.
So, when it was announced that Lillard didn't make it to the starting five this year, fans, analysts, and players went bonkers. Apparently, there was a tie between Luka Doncic and Lillard, but the fan votes titled the result in Doncic's favor.
When it comes to stats, Doncic may be doing somewhat better than Lillard. Doncic is averaging a near triple-double, while Lillard is averaging 29.8 points, 7.7 assists, and 4.4 rebounds. But Lillard's overall success this year has been far better than Doncic. Even Doncic can't help but agree that Dame deserved to be in his place.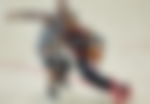 Bradley Beal
The biggest reason Beal never gets picked has a lot to do with him playing for a losing team. The Washington Wizards have only struggled for years. In fact, it has started to seem like they are holding Beal back from achieving great things.
As per Chase Hughes, Beal was the first player to average 28+ points per game and still not make it to the All-Star team. He became synonymous with the word "snub" but that has finally changed.
The Wizards are hanging on for dear life in the Eastern Conference with a 10-17 record. But Beal is averaging 32.8 points,4.7 assists, and 5.2 rebounds. If after this he wasn't picked for the All-Star team, it would have been a shame. And yes, finally, he has made it this year and couldn't be more relieved.
ADVERTISEMENT
Article continues below this ad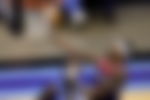 However, everyone wants Beal to reconsider staying with the Wizards. Do you think he is wasting his potential in a team that won't come to life anytime soon?
Also, who else do you think should be added to this list?
ADVERTISEMENT
Article continues below this ad
Read also- Wizards' Bradley Beal Opens Up on Being Snubbed From Last Season's NBA All-Star Game