From Clippers to 76ers, Possible Destinations For Lonzo Ball Ahead of the Trade Deadline
Published 03/20/2021, 11:30 AM EDT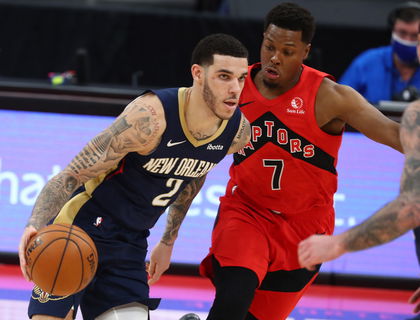 ---
---
After a year of mediocre performances with the Pelicans, Lonzo Ball has come into his own this season. While he has excelled in playmaking, this season, he has shown major signs of improvement in shooting and defense.
ADVERTISEMENT
Article continues below this ad
With a more effective jump shot, lockdown defense and impeccable passing skills, the 23-year-old has become a mainstay in the starting lineup. Currently he is averaging 14.2 points, 5.6 assists and 4.2 rebounds per game.
LaVar wants the Pelicans to trade Lonzo
ADVERTISEMENT
Article continues below this ad
While Pelicans might be impressed with Ball, father LaVar Ball hasn't been the biggest fan of how the team is using Lonzo. In an appearance on the Mason & Ireland podcast, LaVar explained how Lonzo is being misused and even demanded that the Pelicans trade him.
""No! No, he can't stay in New Orleans. Come on, man. Come on, listen. Lonzo's always been a playmaker. Why are you trying to change him into a defensive specialist that stays in the corner and shoots threes?
"And you're trying to change Zion and Brandon Ingram, who, all through their careers, have never been playmakers. Scorers! Now you want to put the ball in their hands and be playmakers?"
He added, "Go score the ball and do what you do and guess what? They're gonna have a hard time trying to win every game if the playmaker ain't making the right plays."
While LaVar does make some valid points here, the Pelicans' new system has somehow elevated Lonzo's game. He might be using less of his playmaking skills, but has become a much better player with improvements in defense and shooting.
Potential trade destinations for Lonzo Ball
Pelicans might continue to use Zion as their primary ball-handler for now. Meanwhile, Ball can play a much bigger role in other competing teams. One such team that lacks a quality playmaker are the Clippers.
The side has depended heavily on Kawhi Leonard for facilitating the ball. Although 'The Klaw' has managed to do a decent job, the Clippers could use an upgrade. After failing to bring in the veteran Rajon Rondo in the free agency, LA could use a player of Lonzo's caliber.
But trading for the 23-year-old could be tricky for Clippers. They do not have a first-round draft pick available that they can use for a possible trade. They, however, can match salaries easily.
ADVERTISEMENT
Article continues below this ad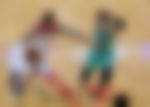 One possible trade scenario includes the Clippers sending two veterans in: Lou Williams and Patrick Patterson, along with two second round picks. But given the form Lonzo is in, this possible trade might not suffice.
Another possible trade destination can be the 76ers. Philly have a great point guard in Ben Simmons and a player like Lonzo Ball will add to the playmaking depth for the team. But given that Simmons is the primary facilitator, Ball's role might be limited to three point shooting and defending. Will the 23-year-old be ready to accept a lesser role with Philly?
ADVERTISEMENT
Article continues below this ad
There is no doubting the quality Lonzo Ball can bring to any team. With the trade deadline approaching, the number of teams interested in a Ball trade will increase significantly. Should the Pelicans be willing to trade Lonzo?