From Halloween to Golf: How Pau Gasol Has Helped Vanessa Bryant & Family Recover From Kobe's Demise
Published 01/25/2021, 9:00 AM EST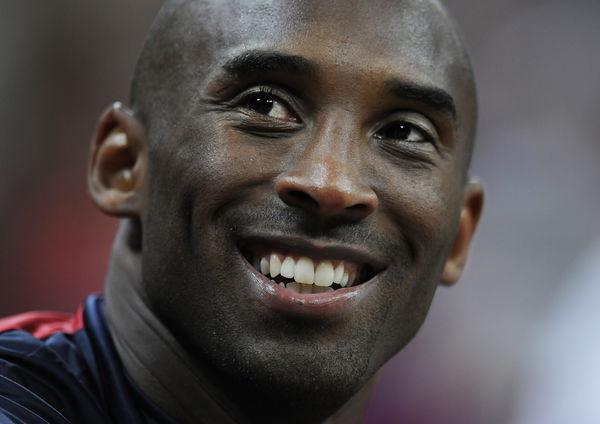 ---
---
Time is constant, and so is Pau Gasol's love for Kobe Bryant. It is saddening to know that we're approaching the first death anniversary of Kobe and Gianna, and it would be even more painful for the Bryant family. Vanessa and the kids went through a tough year, but they had Pau Gasol unconditionally comforting them in every way possible. 
ADVERTISEMENT
Article continues below this ad
The bond between Kobe Bryant and Pau Gasol needs no introduction. The pair spent six years as teammates and won two championships for the Los Angeles Lakers franchise. The dynamic duo was one of the best the league had seen in recent times, and their friendship blossomed off-court too.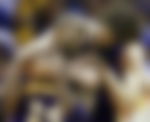 Pau Gasol's efforts to help the Kobe Bryant family
ADVERTISEMENT
Article continues below this ad
Pau Gasol is an incredible human being, and he remains committed to helping the Bryant family after the demise of Kobe. In fact, NBA fans are so touched by Gasol's efforts to help Kobe's kids that they're affectionately calling him their 'Godfather.' 
However, Gasol likes being an uncle to Kobe's four daughters. He spends time with them whenever he can and performs sweet gestures to put a smile on their faces. Here are a few instances where Pau Gasol has truly been a wonderful human: 
Gasol sent flowers to Vanessa on her wedding anniversary
Vanessa and Kobe Bryant got married on April 18, 2001, and who knew that 19 years later that she would be spending an anniversary without him? Such is the unexpected way of life, but Pau Gasol ensured that he was there for Vanessa. 
Gasol and his wife Catherine McDonnell sent a bunch of flowers to put a smile on Vanessa's face, and the latter posted a picture of it to express her gratitude. 
 

View this post on Instagram

 
Honoring Gianna on her birthday
Gianna Bryant tragically passed away along with her father in the crash, and she was touted to carry forward the legacy that Kobe had created. As Vanessa and her daughters initiated a special tribute on Gianna's 14th birthday, Pau Gasol spread the word with all his heart.
Gasol delivered a cake to the Bryant family to honor Gianna on her birthday, and there couldn't be a sweeter gesture than this. 
Visits Vanessa and the kids to spend quality time with them
Acts like these really makes one think about the impact that Kobe Bryant leaves on people. Kobe and Pau didn't get off to the brightest of starts, but their friendship is one to be praised in history. 
Upon Kobe's death, Pau made it a point to travel to San Francisco from his hometown in Spain to make frequent visits to the Bryants' house. Moreover, Pau won hearts when he made a post on Twitter about a cheerful trip that they had taken together: 
Sent gifts to Vanessa on Kobe's birthday
Had he lived, Kobe Bryant would be 42-years-old today. The tragic air accident which claimed his life left Vanessa and the kids bereaved. Vanessa received heartwarming messages on Kobe's birthday last year, including a couple of thoughtful gifts from Pau Gasol, that left her shedding happy tears!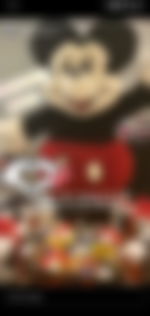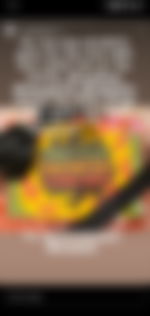 Gasol paid a tribute to Kobe during the 2020 NBA Finals
Gasol and Kobe were the instrumental figures in the Laker that won championships in 2009 and 2010. They had carried the burden for nearly ten years, but Kobe wasn't there to witness it being lifted off his shoulders by LeBron James and his team. 
It was an emotional moment for the entire Lakers organization, and Gasol was there to root for the team right from Game 1. He attended as a virtual fan and rocked Kobe's Bryant's limited edition jersey to win hearts. 
Gasol and his wife dressed up for Halloween with the Bryant family
Halloween last year was not the happiest of occasions for various reasons. The Bryant family would've had no motivation to dress up and celebrate if not for the thoughtfulness of Pau Gasol. 
Gasol and his wife Cat McDonnell flew down to San Francisco and celebrated Halloween with Vanessa and her daughters. They all dressed up in a 'Star Wars' them and Gasol's 'Chewbacca' costume was the winner among all! 
 

View this post on Instagram

 
A special tribute to Gianna
Pau Gasol is a human being one just can't hate. Gasol welcomed his newborn daughter back in September 2020 and paid the most wonderful tribute to Kobe and Vanessa's second daughter. 
Gianna is no more, but she lives on through Gasol's daughter's middle name. Moreover, Vanessa Bryant is the godmother of Gasol and McDonnell's beautiful daughter. 
Our little one has finally arrived!! The delivery went really well and we couldn't be happier!! Elisabet Gianna Gasol 😍, a very meaningful name for our super beautiful daughter!! ❤️👨‍👩‍👧 #girldad pic.twitter.com/rmXWk0BTFz

— Pau Gasol (@paugasol) September 13, 2020
Pau Gasol is the uncle that Kobe's kids love
Pau and Kobe weren't related by blood. They found friendship as teammates and that bond has now turned inseparable. Pau is a genuine human being who is helping the Bryant family cheer up after Kobe and Gianna's demise. 
He takes Kobe's eldest daughter Natalia for golf games, while also spending time with the younger ones in whatever way possible. He does all of it to honor Kobe and to look after his family in his absence. 
 

View this post on Instagram

 
ADVERTISEMENT
Article continues below this ad
Kobe will undoubtedly be looking down and taking pride in the way Pau is helping his family at the moment. The Spaniard himself is extremely devastated by the loss, but he doesn't show it on the outside when meeting Vanessa or any of the kids.
You're a real one, Pau! 
ADVERTISEMENT
Article continues below this ad