From Kobe Bryant to LeBron James, NBA Players Who Were Touted as the Next Michael Jordan
Published 01/12/2021, 6:00 AM EST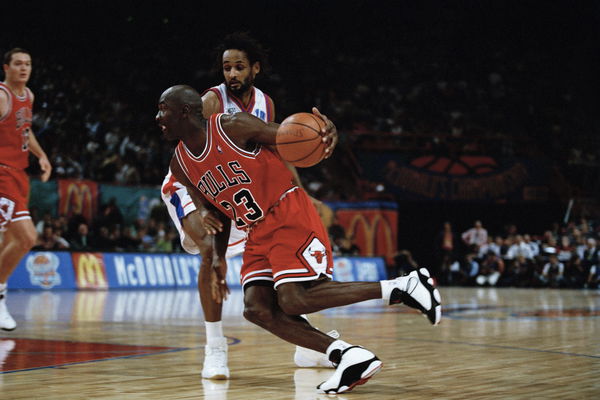 ---
---
Ever since Michael Jordan took over as the greatest of all time in the NBA, fans have been clamoring to label someone as his successor. Far more than you think have come close to that level, but very few lived up to it.
ADVERTISEMENT
Article continues below this ad
How many times has everyone heard the term 'The Next Michael Jordan'? The answer could vary depending on the generation of players they've seen and how deep their fandom is. Being the "next Jordan" didn't just mean playing the way he did. It was about emulating his aura, winnings, and attitude. Take a look at the top five players who fit these criteria best.
The list of the next Michael Jordans
ADVERTISEMENT
Article continues below this ad
Grant Hill
Hill showed signs of being one of the greats from the very beginning of his extraordinary college career at Duke. He had two national titles, several program records, and they also retired his jersey No. 33. These accolades made him one of the first few to be seen worthy of the "next Jordan" title.
Grant was picked by the Detroit Pistons in the 1994 NBA draft, just like Jordan was 10 years before. In fact, nobody was compared more to Jordan than he was, at least until Kobe Bryant. However, he did fight the burden that came with these expectations, but his career was derailed because of several injury issues.
LeBron James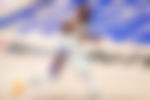 LeBron James was first crowned as "the Chosen One" in 2002. But his comparisons with Jordan had started brewing even when he was just 16 years old. He is the player who has come closest to Jordan's legacy.
Surpassing all expectations with his longevity, he has done justice to his comparisons with Michael. The most common reason for fans to dismiss him from being the GOAT is that he won't ever get as many rings as Jordan.  However, he is in the highest tier along with Jordan, when it comes to the impact they've had on the league.
Jerry Stackhouse
Like MJ, Jerry attended the University of North Carolina and was also the third pick in the 1995 Draft. He had a successful NBA career, being a two-time All-Star, and averaged almost 30 points a game during the 2000-01 season.
However, his efficiency was nowhere close to Jordan. While MJ always hovered over or around 50 from the floor, Stackhouse never even shot 44% from the floor.
Penny Hardaway
Penny Hardaway actually had the honor of also being compared to Magic Johnson when he was at Memphis. But from the moment he became the third overall pick in the 1993 Draft, he became the missing piece for Orlando Magic that would fit perfectly next to Shaquille O'Neal.
The duo led Magic to three straight 50-win seasons and also made an appearance in the NBA finals in 1995. However, once Shaq left them to join the Lakers, Orlando Magic was never the same throughout Penny's career. Even though he added many achievements to his resume, he was later made fun of for failing to become the "next MJ".
Kobe Bryant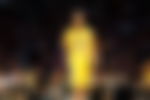 This list would be incomplete without this Lakers' legend. Kobe's desire to achieve greatness, his skills and work ethic, and his overall uncanny resemblance to MJ is the closest fans have seen a player come close to emulating the Bulls' legend.
ADVERTISEMENT
Article continues below this ad
He was deemed the "next Jordan" as early as when he was in high school. In fact, Kobe Bryant did all he could to fill Michael's shoes and his resume speaks for itself.
Can anybody ever match Jordan?
Over the years, endless names have been linked to MJ, but it has also made people realize that Jordan was one of a kind. Many players till date have tried to replicate his legacy but have failed. He is arguably the GOAT.
ADVERTISEMENT
Article continues below this ad