From Lakers to Raptors, Five Possible Destinations for Rockets' Center DeMarcus Cousins
Published 02/21/2021, 7:00 AM EST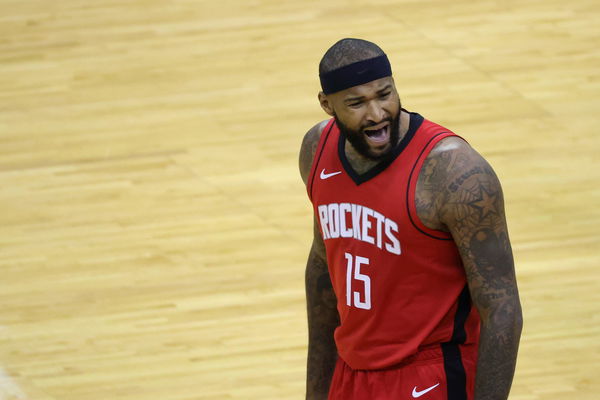 ---
---
When Houston Rockets signed free agent center DeMarcus Cousins this off-season, it was considered a potential steal. But three months later, it clearly hasn't been the case.
ADVERTISEMENT
Article continues below this ad
While Cousins has been decent, averaging 9.6 points, 7.6 rebounds and 2.4 assists per game, he has clearly been outclassed by 25-year-old Christian Wood, who is having arguably his best season in the NBA.
With his diminished role in a new look Rockets side, Boogie is seeking for new opportunities. Recently, NBA insider Shams Charania reported that that the 6'10" center is looking to part ways with the Rockets.
ADVERTISEMENT
Article continues below this ad
The Houston Rockets and center DeMarcus Cousins are planning to part ways in coming days, sources tell @TheAthletic @Stadium. Houston wants to go smaller, younger in frontcourt when Christian Wood returns and this allows Cousins to find an opportunity elsewhere.

— Shams Charania (@ShamsCharania) February 20, 2021
This opens a great opportunity for multiple teams to sign a quality center in Cousins. Take a look at the five potential destinations for the 4-time All-star.
Five Potential landing spots for DeMarcus Cousins
5) Boston Celtics
Boston Celtics have been one of the disappointing teams this season. Given the talent they have in their roster, a record of 15 wins and 14 losses seems rather underwhelming. While guard Kemba Walker has had a slow start, the major factor for their unimpressive start has been the lackluster front court.
With a pairing of Daniel Theis and Tristan Thompson, the Celtics do not have enough offensive contribution from the pair. Bringing in Cousins might be the perfect solution for them.
The 30-year-old has flourished as a starter, averaging 13.3 points, 10.9 rebounds and 2.6 assists. That is much better than the likes of their starting center Daniel Theis, who has averaged 9.5 points, 5.2 rebounds and 1.5 assists per game.
Boogie will clearly be an upgrade and will be available in cheap. He can be the answer to the Celtics' woeful front court.
4) Toronto Raptors
2019 NBA champions Toronto Raptors are having a mixed season so far. While their guards Kyle Lowry and Fred Van Vleet have been impressive, they do lack a quality center in their roster. After losing two key players in Marc Gasol and Serge Ibaka, the Raptors didn't sign any notable centers this off-season, apart from Aron Baynes.
The Raptors had hoped that Baynes could carry on his form from the 2019-20 season, where he averaged 11.5 points, 5.6 rebounds and 1.6 assists per game. However, that hasn't been the case.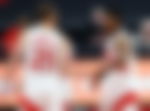 The 34-year-old has seen a massive dip in his output and is averaging a dismal 5.4 points, 5.4 rebounds and 1.0 assist per game. Signing Cousins might be the best option available for the Raptors.
He can be a much needed upgrade in the frontcourt and given his offensive prowess, and can also be a threat from the deep. Further, he can be the perfect backup to Chris Boucher for the Raptors.
3) Brooklyn Nets
Brooklyn Nets have one of the most potent backcourts with players like James Harden, Kyrie Irving, and Kevin Durant in the roster. With the Big Three, the Nets have been the most lethal team offensively this season.
But the downside for this Nets team has been their defense. With an aging DeAndre Jordan, and a lack of size in their backup Jeff Green, the Nets have struggled a lot defensively and have one of the worst defenses in the league.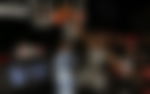 The Nets are eager to add some size to their front court before the trade deadline. While they may be targeting for a possible signing of Andre Drummond, but given the massive salary the Cavs' center may demand, the Nets might be unable to afford him.
The solution for them can be DeMarcus Cousins. Cousins will add much needed depth to their front court- and given his ability to drain a three pointer, he will be a threat from the perimeter as well as in the paint.
2) Miami Heat
The Eastern Conference champions Miami Heat have had a slow start to their regular season with a 13 wins and 17 losses. They have been on the receiving end of multiple injuries and the health and safety protocols.
One of the major misses for the Heat has been the injury to their backup center, Meyers Leonard. Leonard is out for the season with a shoulder surgery. Without the 28-year-old, the Heat don't have enough depth in their front court.
With the lack of depth in the front court, the Heat are interested in the 30-year-old Cousins.
Signing Cousins can be a great option for the defending Eastern Conference champions. The 30-year-old can be an ideal backup to Bam Adebayo and is an effective shooter from the three point line as well.
If they can sign the 4-time All Star to a veteran minimum, they might have a steal at their hands.
1) Los Angeles Lakers
Champions Los Angeles Lakers had one of the best off-seasons, signing players like Dennis Schroder and Montrezl Harrell. But these signings have come at the cost of veteran centers, JaVale McGee and Dwight Howard.
While the signing of Marc Gasol added more playmaking to the side, he does lack the physicality provided by the likes of Howard and McGee. With the latest injury to superstar Anthony Davis, the Lakers could use a player like Cousins.
Understandably, the Lakers are keen to bring back the 4-time All-Star back to the Staples Center.
ADVERTISEMENT
Article continues below this ad
Sources: The Lakers will be among the teams to pursue DeMarcus Cousins.

The market will be limited for Cousins, sources say. He has struggled this year after returning from multiple major injuries. But for LA or any team in need of big man depth, few options bring higher upside.

— Kevin O'Connor (@KevinOConnorNBA) February 20, 2021
Watch This Story
The signing of Cousins can be a game changer for the Purple and Gold. The 6'10" center has shown flashes of being a superstar he once was and has been averaging better numbers than that of their starting center, Marc Gasol.
ADVERTISEMENT
Article continues below this ad
He can become a solid rotational piece for the champions and if injury free, can be a key piece in the playoffs as well.
The 30-year-old DeMarcus Cousins might not be the superstar he once was, but is still a top-notch center. He can be the difference maker for a contender and can be a solid addition to any of these sides. Which team will Boogie play for next?