From Netflix Show to His Sweet Indulgence, What are Steph Curry's List of Favorites
Published 09/14/2021, 2:05 AM EDT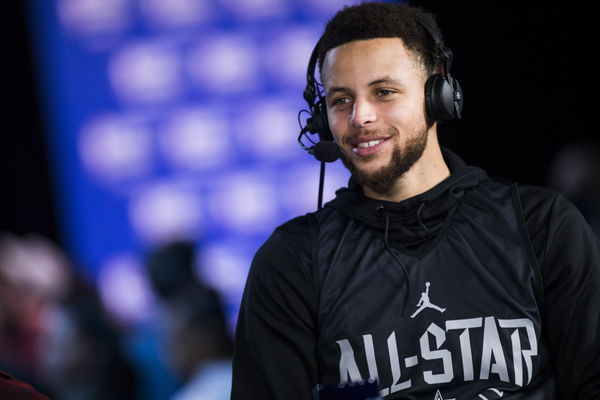 ---
---
The truth of the world is everyone's a consumer. What's the point? Well, if someone dreams of living a life like Steph Curry does, it's somewhat possible by noting his favorite indulgence and picking up those choices. Meaning, an average human surely can't play go play in Chase Center, but he sure as anything can make similar choices that replicate Steph.
ADVERTISEMENT
Article continues below this ad
Steph Curry is an interesting personality on and off the court. He would shrug his shoulders and dance jingles after making a three-pointer. Also, he'd wear the most stylish polos as he hits the golf greens. So what are some of his favorite things that can help his fans become more like him?
ADVERTISEMENT
Article continues below this ad
Steph Curry and his list of favorite things
His favorite candy – Sour Patch Kids Sweet and Sour Gummy Candy
This can be Steph Curry's inner Riley, Ryan, and Canon talking, but he loves candies. But the 3x NBA Champion has a sweet tooth for Sour Patch Kids candies that his grandma used to give him. But yeah, his indulgence is in moderation.
His favorite food – Chicken Parm
Steph's comfort food, though, is a home-cooked Chicken Parmigiana that Ayesha cooks for him. In fact, Steph boasts about this and that makes his wife furious. As Ayesha's would tell Steph,  "'Why are you telling people that's what I make?' It's such an easy dish. But he pulled at my heartstrings. He was like, 'I had a really bad game one day and I came home and you made chicken parm and it made me happy,'" 
His favorite body care product – Hawthorne Body Wash
Turns out Steph is a lover of body fragrance and that love kicks off with a great smelling body wash. Plus, he likes the website of Hawthorne where they would take a lifestyle quiz to ensure one can select a product based on their likes and dislikes. Anything that saves the baller's time.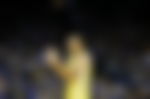 His favorite Netflix show – Schitt's Creek
Tough to believe but the Currys somehow find time to binge-watch too. So Steph has a favorite show in Schitt's Creek which revolves around a bankrupt couple. He'd binge-watch the series and then go weeks with no TV exposure to balance out the exposure. 
His favorite movie – A Walk to Remember
A classic in its own, A Walk to Remember is one of Steph's all-time favorites. This totally points out that the phenomenal point guard is also hopelessly romantic. Lucky you, Ayesha!
His favorite earphone – Apple AirPods
The Baby Faced Assassin is i-man. From Apple iPad to Apple Pencil, he uses all things Apple. So when it comes to music, the 33-YO trusts nothing but the Apple AirPods. He is self-acclaimed superstitious and listens to the same playlist in the same order each time. Well, he scores the same no-look threes all the time, too.
ADVERTISEMENT
Article continues below this ad
His favorite song – Blessings by Chance the Rapper
Now this one's not a revelation from Steph himself, but from the GSW's team DJ. Their in-house DJ, D Sharp once revealed that his favorite song to play for Steph is 'Blessing' by Chance the Rapper. As per Sharp, it's majorly because Steph is blessed with so much talent and the song expresses that perfectly.
That's pretty much it about some of Steph's favorite things. Apart from the aforementioned list, he also likes to keep a pocket bible and trust his Callaway brand clubs and golf kits, among other things. 
ADVERTISEMENT
Article continues below this ad
So what's the one thing that you want to instantly own after going through this article? Help us know in the comments section below.
Watch this story – Steph Curry Writing on Shoes and Other Pre-Game Rituals of Star NBA Players