'Frontman': NBA Insider Explains What Compelled LeBron James to Buy Into the Boston Red Sox
Published 03/17/2021, 1:50 AM EDT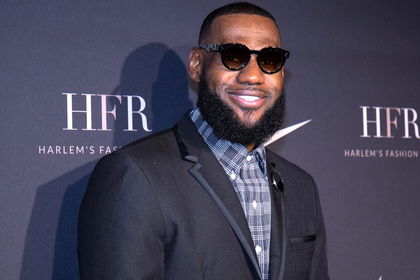 ---
---
On the business side of the sports, LeBron James is just getting started. While many retired stars take the role of a coach, an analyst, or a general manager, LeBron's plans will put him on a whole different level after his retirement. His most recent partnership deal has made this prediction seem more logical than ever.
ADVERTISEMENT
Article continues below this ad
The Akron Hammer, along with long-term business partner, Maverick Carter, is now in a deal with Fenway Sports Group. This has directly or indirectly made LeBron a part-owner of the Boston Red Sox, an MLB team. But what are the other underlying consequences of this?
LeBron James and his vast business portfolio
ADVERTISEMENT
Article continues below this ad
In a recent interview, the writer of LeBron INC: The Making of a Billion-Dollar Athlete, Brian Windhorst, broke down the deal. The 43-YO sportswriter explained:
"This is a step in LeBron's direction to being the frontman for professional sports ownership. Now, he has been in the business with Fenway Sports Group for a decade now. He's owned 2% of Liverpool since 2011, and in that last decade, he has been focusing his off-court efforts for when he's after his career and he can go ahead and buy a team."
Bron already owned a huge stake in a successful Premier League team, even when he was yet to win his first NBA title. That shows how he always had that business acumen and the right people around him to make those deals possible. 
Brian further added, "In today's day and age when NBA teams are over $2 Billion, and many other professional sports teams are worth over $1 Billion, you gotta need partners. Even with all the money, LeBron has made. Being a part of Fenway Sports Group, which now has over $7 Billion in holdings, gives them the opportunity to potentially use these investors to someday buy a team, whether it's an NBA team, an MLS team, baseball team, a football team. But he's one step closer with this deal."
Read also – Rare LeBron James Trading Card Sells For Record Amount at Auction
What is so funny about Bron's association with the Boston Red Sox?
As a result of this partnership, the 36-YO automatically becomes a part-owner of all the FSG subsidiaries. These include the Red Sox, Fenway Racing, and NESN among others.
ADVERTISEMENT
Article continues below this ad
However, the Boston Celtics fans probably won't have Bron in their good books. LeBron has done enough damage to the C's during his 17 years in the NBA. In the playoffs itself, Bron is 25-16 against the Greens in seven postseason series. 
If that was not enough, the L-Train has been a notable New York Yankees fan (Red Sox's arch-rival) all through his life. This fact right here proves how the businessman in LeBron keeps his personal likings away from his professional decisions. This is not surprising, since it comes from the man who turned down Reebok's $10 million offer when he was just 18 years old. 
ADVERTISEMENT
Article continues below this ad
Does LeBron James as a business owner inspire you?