'Frontrunner': Former NBA Champion Counts James Harden Over LeBron James & Joel Embiid for the MVP 2021
Published 03/26/2021, 12:08 AM EDT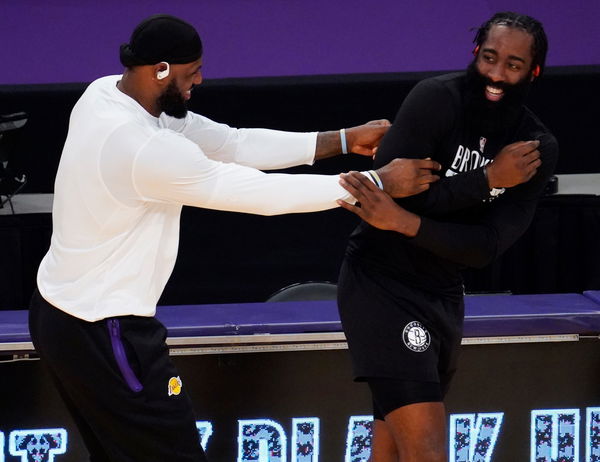 ---
---
As the NBA season 2020-21 is maturing, the conversation around the probable MVP is also heating up. From LeBron James to Joel Embiid, from Nikola Jokic to Giannis Antetokounmpo, the lineup is tough to beat. So, is there a place for Brooklyn Nets' James Harden to make a case for himself?
ADVERTISEMENT
Article continues below this ad
In the last week, the Nets have lost two games, but that does not reflect poorly on their report card that already has 30 wins. A big credit for their successful run goes to James Harden, who ironically joined them late but right on time.
Without him, it would not have been easy for Kyrie Irving to lift the Nets in Kevin Durant's absence.
ADVERTISEMENT
Article continues below this ad
Can James Harden beat LeBron James and others to become the league MVP?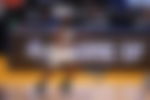 Personally, James Harden is having a tremendous season with the Nets. Just as he entered the unit, he established himself more as a playmaker.
Plus, he selflessly allowed Kyrie Irving to handle the scoring part. As a result, he is currently standing at a career-high 11.5 assists and 8.7 rebounds per game in the 30 games so far.
All this, while averaging 25+ points and 1.4 steals is definitely an MVP figure.
In a recent interview, former NBA Champion Kendrick Perkins also voted for The Beard as he first joked, "When we look at the past, at the start of the season, he came in the training camp looking like my twin brother."
Here, the context was Harden's fat belly look from when he was practicing with the Rockets.
Then, KP quickly made a strong case for Harden and detailed, "as of right now, what he's been doing for the Brooklyn Nets, this is some of the best basketball that I've seen James Harden play. Now, this is the guy who over the last five or six years has been in the MVP conversation or either won the MVP award. Right now he's shooting a career high from the field, averaging a career-high in rebounding, leading the league in assist. And he's getting the job done when Kevin Durant and Kyrie Irving is not there." 
Read Also – Nets' James Harden Continues To Put Up Video Game Numbers By Matching Another All-Time Record
The Brooklyn Nets struggle without The Beard
James Harden made his grand debut for the Nets on January 16th against the Magic with a triple-double. Since then, the Nets are 22-9, having endured a major loss against the Wizards and a recent one against the Jazz when The Beard was not playing.
ADVERTISEMENT
Article continues below this ad
After KD's hamstring troubles, it was Harden who pulled together the unit and helped Ky to get those back-to-back wins.
Just as KP added, "They got blown out last night, the Jazz put Nets over their left and gave them a good spanking last night. But if James Harden was playing, that loss wouldn't have been that bad or they probably would've won the game. That's how key of a factor he is, and right now he is the frontrunner for the MVP."
Having considered all of it, does this make him better than other nominees? Well, the case of LeBron James and Joel Embiid has already gotten weaker because of their injury troubles.
ADVERTISEMENT
Article continues below this ad
But Nuggets' Nikola Jokic and the reigning MVP Giannis Antetokounmpo still make for a good case, alongside a slim threat from Steph Curry.
Who do you believe would win the accolade? Help us know in the comments.