'Future Extra Bright'- Damian Lillard Shouts Out to Anthony Edwards With a Special Post-Game Gift
Published 03/15/2021, 12:26 PM EDT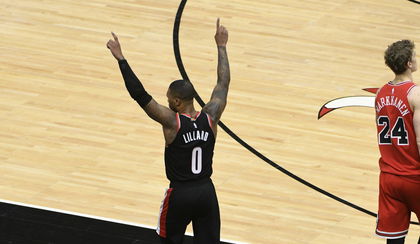 ---
---
Damian Lillard is one of the best point guards in the NBA today. However, it was a long-road for Lillard to earn that status. He played for a lesser-known college in Weber State and has had his talent overlooked more times than not. However, now that he is truly elite, Lillard shares the love amongst the younger players.
ADVERTISEMENT
Article continues below this ad
One player who hasn't taken Lillard's road is Anthony Edwards. While Edwards didn't go to the biggest school, he entered the Draft as a top-three prospect. He ended up going to Minnesota with the first-overall pick. While he has been inconsistent, he has shown promise. He emphasized this with a 34 point game against Lillard, getting a signed jersey from Dame after the game.
ADVERTISEMENT
Article continues below this ad
Lillard showing love to the young talent in the league is very nice to see. Most veterans nowadays share their expertise with young players that they like after games. Considering the stature that Lillard has in the game, Edwards had to be overjoyed to get that jersey. When Damian Lillard calls the future of the NBA bright because of you, it is a cause to celebrate.
Damian Lillard: How do young players view him?
Dame and his legacy will always be hard to gauge. What he does on a night-in and night-out basis for Portland can not always be documented on box scores. He single-handedly keeps that franchise relevant while he has seen an assortment of co-stars leave for bigger markets or contracts.
ADVERTISEMENT
Article continues below this ad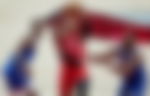 While Lillard wouldn't have the notoriety of Steph Curry or LeBron James, he definitely commands intimidation and respect from most of the rookies. Lillard was personally endorsing Boston Celtics rookie Payton Prichard before the draft. Prichard played for the Oregon Ducks and Lillard recognized his play.
ADVERTISEMENT
Article continues below this ad
In terms of genuine mentality and work-ethic, Damian Lillard might be the closest thing to a modern Kobe Bryant. Most players respect him for a reason and that is his hard work and dedication to the sport. Any rookie worth his salt would value that quality and respect Lillard for keeping the competitive balance of the game alive by battling his heart out for Portland.