'Future LeBron James' Provoked "Best Player" Michael Jordan in His Own Camp and Instantly Regretted It
Published 05/01/2022, 10:00 PM EDT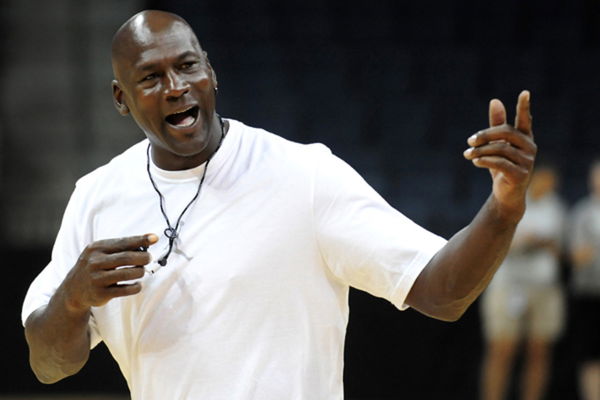 Michael Jordan was the best player in his playing days. As he retired the Chicago Bulls legend also registered himself as probably the greatest of all time. MJ has always been arrogant and an absolute force while trash talking. There are many things MJ was brilliant at and trash-talking was one of them. 
There were many NBA stars who were the 'victims' of Michael Jordan's onslaught. After players trash-talked with MJ, he always took it personally. One such example was Kevin Garnett.
ADVERTISEMENT
Article continues below this ad
In one of the games, Garnett trash-talked with MJ and then he went on to score 40 points in only three quarters. Whenever they met next or even years later, MJ never let him forget the time Kevin trash-talked so MJ dropped 40 in 3 quarters.
However, it was not just KG who was on the receiving end of MJ's treatment. A player dubbed as the 'next LeBron James' dared to talk trash with 'His Airness.'
OJ Mayo 'the next LeBron James' made a mistake trash talking with Michael Jordan
It was a 17-year-old OJ Mayo who poked the bear in his own camp. Before he got into the league, OJ was a highly touted high school superstar. Some basketball experts even considered him to be the next top high school prospect since LeBron James. For some reason, the brash kid at the time raised a challenge and started to run his mouth at Jordan.
"I'm playing in my camp against OJ Mayo. He was a top high school kid coming out, and I had never met him. First time in front of my camp, he starts this thing about 'you can't guard me you can't do this.' I got my campers here so obviously, I can't really go where I want to go because I own my camp. So I stop the camp, send the kids to bed."
"We go back to playing and he starts this whole thing 'you can't guard me.' Finally, I just said, 'You may be the best high school player but I'm the best player in the world.' So from this point on it's a lesson." MJ recalled.
ADVERTISEMENT
Article continues below this ad
WATCH THIS STORY: MJ schooled an arrogant Bulls rookie.
Moreover, from that point on it was indeed a lesson. "OJ never won a game. I posted him up. I did everything." Just like the basketball camp that he was running, MJ took OJ to school and taught him a thing or two about respect.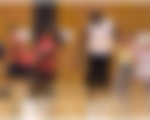 ADVERTISEMENT
Article continues below this ad
MJ ran a couple of basketball camps after his retirement called the flight school where he would invite top collegiate prospects in the country to participate. Though the basketball camp was originally exclusive to college players, Mayo was the only high school player to be a part of the elite camp.
Thanks to his impressive resume and as impressive as his actual game was Mayo's trash talk game was up there too and close to retirement, Michael Jordan showed who's the boss.