Gambling Enthusiast Michael Jordan Splashed $44 Million From a Billion Dollar Net Worth to Show He's Still a "Player" at Age 59
Published 04/12/2022, 2:30 PM EDT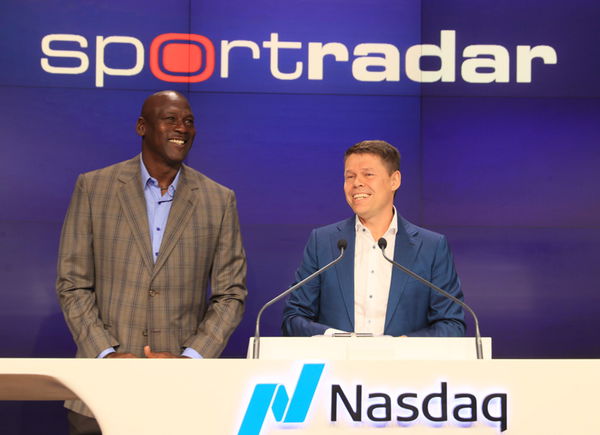 Michael Jordan is one of the richest athletes in the world. He has a massive net worth of around 2.62 billion dollars. Surprisingly he earned only around 6% of his enormous net worth during his playing time in the NBA. Post his retirement he has been a part of numerous investments, businesses and many ventures.
In 1984, he signed a deal with Nike for his own brand Air Jordans which still contributes a large portion of his empire. Air Jordans are a status symbol and are sold worldwide. He also bought shares in Washington Wizards in early 2000s for whom he played in the NBA for two seasons coming out of retirement. In 2010 he bought ownership of the Charlotte Hornets and is now co-owner of the NBA team.
ADVERTISEMENT
Article continues below this ad
MJ has always led a lavish and luxurious life. He owns multiple huge mansions and has a collection of luxury cars which all cost a fortune. He also possesses expensive, exclusive watches in abundance. MJ has enjoyed his life post-retirement and has shown off his love for cigars, golf, and gambling. Now he has an investment in a company that owns the gambling business which controls data governing official bets for NFL, NBA, and more.
WATCH THIS STORY: 5 surprising things owned by MJ.
Sportradar backed by Michael Jordan, a bloomberg of sports gambling
ADVERTISEMENT
Article continues below this ad
Sportradar is a data company which jots down the sports events into data and uses it for multiple purposes. One of the purposes that are born from data based on sports is official gambling. In 2015, Sportradar CEO and co-founder Carsten Koerl showed Ted Leonsis how they rebuild sports events into data and use it for predictions, analysis, and much more.
6 years later, Sportradar launched public stock in September (currently priced around $19 per share) with an $8 billion valuation. The NBA and NHL both hold equity in the company. In 2021, NBA legend Michael Jordan and Dallas Mavericks owner Mark Cuban became investors in the company. They have took part in a $44 million funding round by Revolution Growth – Leonsis' investment firm – that helped the company establish a U.S.-based operation.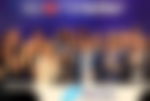 ADVERTISEMENT
Article continues below this ad
Leonis, CEO, and founder of Monumental Sports & Entertainment, owns the Washington Wizards (NBA), Capitals (NHL) and Mystics (WNBA). Leonis was an early believer because, in 2015, the prospect of online sports betting was still on the horizon to explore. In 2021, like Ted Leonis, Michael Jordan who has his love for gambling was also wise to see this as a business opportunity.