Game of Thrones Star Emilia Clarke Once Stole Beyoncé's Spotlight Courtesy of Special Treatment By James Harden's Rockets
Published 05/17/2022, 5:30 PM EDT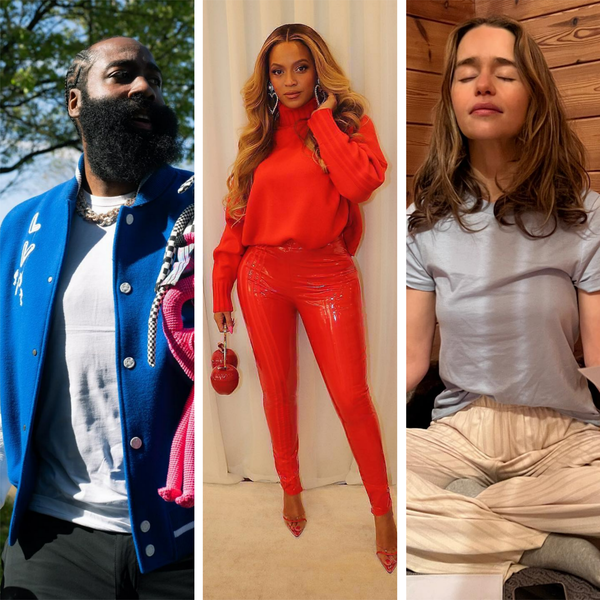 James Harden is arguably one of the three greatest offensive players this league has ever seen. He was a three-level scorer. Harden could attack at the rim, he could beat you from a distance, and he could hit his free throws. He scored the most points by any player last decade. He was the face of the Houston Rockets for the better part of the last decade. When they played, many celebrities came to see them. And once two "queens" came to see them, but one reigned supreme.
During the 2019 NBA Playoffs, the Houston Rockets were playing the Golden State Warriors in the Western Conference Semi-Finals. The Rockets were down 3-2 for the series, hence this was an important home playoff game. And in attendance was Beyoncé, who is a native of Houston, and Emilia Clarke, who was fresh from the success of Games of Thrones and was the flavor of the town and the game.
ADVERTISEMENT
Article continues below this ad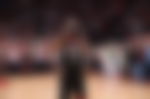 And hence the Rocket's social media team choose Emilia for a jokey photo-op. That's exactly what happened at one point when Clutch the Rocket Bear, the local team's mascot, strolled by clutching a to-go coffee cup. Clarke got a royal introduction in front of thousands of Houston fans, while the spotlight fell off Beyoncé for the large part. It was otherwise a tough night for the Rockets. The Warriors won the game 118-113, and the loss for Houston ended the team's 2019 playoffs effort.
WATCH THIS STORY – "Going To Send Warriors to Cancun": NBA Fans Go Gaga As Luka Doncic Makes Snarky Comments After Destroying Chris Paul and Devin Booker's Suns
James Harden – The uncertain future
ADVERTISEMENT
Article continues below this ad
After getting frustrated with not reaching the NBA Finals with the Houston Rockets, Harden demanded a trade. And in December 2020, his wish was granted, as he was traded to the Brooklyn Nets to form a new big three in the east. Harden teamed up with ex-teammate Kevin Durant and Kyrie Irving. But this reunion was short-lived as one or the other circumstance eventually led to Harden being traded to the 76ers.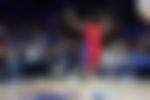 Harden has had some injury concerns for the past two seasons. Even if he opts into his player option for the 2022-23 season, the 76ers management will still have an important decision to make.
ADVERTISEMENT
Article continues below this ad
Do they give a max contract to a guy who has been declining for two years now? Because if they don't, they may alienate him and after burning through so many assets for him, a three-month rental will not be a good look. Let us know in the comments below what do you think happens in the offseason.