"Garbage for Trash, No Thanks": Russell Westbrook's Potential Move Away From LeBron James' Lakers Totally Disregarded by NBA Fans
Published 09/24/2022, 7:00 AM EDT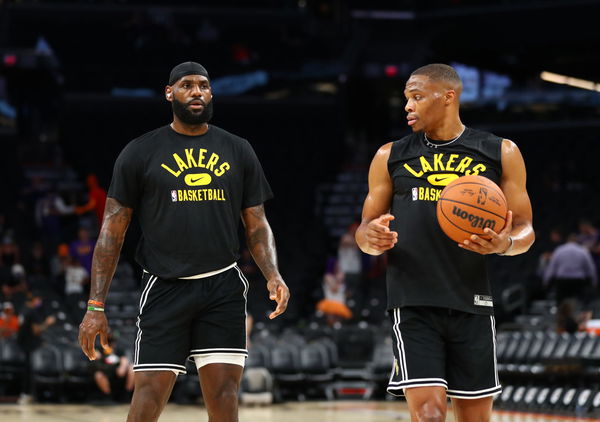 The Los Angeles Lakers have reportedly been trying to trade Russell Westbrook away this off-season. They have been in trade talks all summer long, but they still haven't found a move suitable for them. But a potential move was reported and NBA fans totally disregarded the idea of sending Westbrook away from LeBron James and crew for the package being reported.
ADVERTISEMENT
Article continues below this ad
The Lakers have been in contact with the Brooklyn Nets, the Utah Jazz, and the Indiana Pacers to try and make a move for Westbrook possible. But they were unable to find a deal that did not include their much sought-after two first-round picks.
ADVERTISEMENT
Article continues below this ad
There was another team that was also involved in the talks, and that was the San Antonio Spurs. They were the fourth team in the conversation and were willing to take on Westbrook's contract. And now an idea was floated for them to make a direct trade for Russell Westbrook.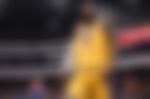 The Lakers would trade Westbrook, and they would receive Doug McDermott, Josh Richardson, and Jakob Poeltl. This move would perhaps make sense salary-wise, but it arguably won't be a massive improvement on the talent front for the Lakers.
NBA Fans trash the trade idea to send Brodie away from LeBron James and the Lakers
And NBA fans were not very impressed with this particular trade idea. And they were not too keen on the players that the Los Angeles Lakers would be getting. Here are the best reactions from NBA Twitter:
No…zero picks only. All they offer is trash and a good center. We got those thanks.

— KingCanoga (@CanogaKing) September 22, 2022
I really don't think it should be this big of a haggle to get LAL back to contention…We have a Top 5 player and another Top 15 player. Trade Russ for some shooting and a player over 6'6" that can stay on the court in crunch time. It's pretty much that simple to me.

— Andre Daniels (@MoneyDre123) September 22, 2022
How are the Lakers looking for next season?
As each day goes on, it is looking more and more likely that Westbrook will be with the Lakers at the start of the next season. The experiment last season did not work out, and the Lakers missed the playoffs by quite a margin. And they will be looking to avoid any repeat of last season.
ADVERTISEMENT
Article continues below this ad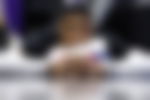 The Lakers have already made a few moves ahead of the new campaign. They have signed a plethora of young talent in Juan Toscano-Anderson, Damian Jones, Troy Brown Jr, Lonnie Walker IV, and Thomas Bryant. They have also acquired veteran point guards in Patrick Beverley and Dennis Schroder.
WATCH THIS STORY: Lakers free agency moved for the upcoming season 
ADVERTISEMENT
Article continues below this ad
And they still have LeBron James and Anthony Davis. The Lakers will hope that they will be able to avoid injuries and ensure that they can build good chemistry among the roster.
However, they still have time to strengthen their squad. How do you think the Lakers will fare next season? Will Westbrook still be in LA? Share your thoughts in the comments below.