Gary Payton Calls Himself a Bigger Trash Talker Than Michael Jordan and Larry Bird
Published 03/07/2021, 11:30 AM EST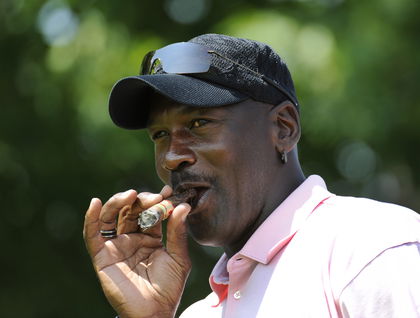 ---
---
Some might say trash-talking makes the game more ugly, but let's not forget how much it fuels players to do better. In fact, the popular opinion is that it is more entertaining and many legends of the NBA have been participants in it. Michael Jordan, Rasheed Wallace, Reggie Miller, Charles Barkley, Larry Bird, and Kevin Garnett are some of the names that everyone has heard. However, Gary Payton thinks the greatest one to date is him.
ADVERTISEMENT
Article continues below this ad
Better trash talker than Michael Jordan?
Let's make this clear that Gary Payton had a rap sheet of his own. Known as 'The Glove' for his defensive prowess, he was the type of trash-talker that just wouldn't stop trying to shut his rival. In fact, they felt more like angry monologues and even his teammates sometimes used to get overwhelmed by this habit.
ADVERTISEMENT
Article continues below this ad
Therefore, he agrees that there are other players who knew exactly how to put their opponents down, but nobody did it like he did. He said, "Basically Larry Bird was really marvelous. Reggie Miller could do it a lot, Michael would do a lot of things too but you really had to get him going. But the greatest one is me. Rasheed Wallace was good, but he was doing it at the refs."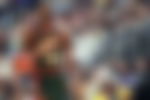 The other trash-talkers beside Gary Payton
Only Rasheed Wallace was the power forward who was expected to bring reattach the 'Bad Boys' tag to the Detroit Pistons. However, he had his own share of problems with the referees. He did not fear bickering with the officials and took getting evicted quite lightly. In fact, what made his trash-talking great was that he looked hysterical while doing it.
ADVERTISEMENT
Article continues below this ad
There was Larry Bird, whose competitive nature compelled him to put other players in their place. He used to tell defenders exactly how he was going to shoot and manage to do it anyway, insulting them. He was one of those who didn't seem like they would trash-talk but that's what made him great at it.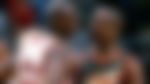 Although Reggie Miller used to go the extra mile and even making choking gestures to talk others down. And does Michael Jordan really even need an introduction? All these players have been brutal, and if today, somebody spoke the way they did, there would no end to criticism.
ADVERTISEMENT
Article continues below this ad
Read also- Gary Payton Responds to Michael Jordan Laughing at Him During 'The Last Dance' Documentary