Gary Payton Trashed Michael Jordan's Efforts to "Avoid Looking Like a Fool" Because "He Couldn't Guard Him"
Published 05/01/2022, 8:00 AM EDT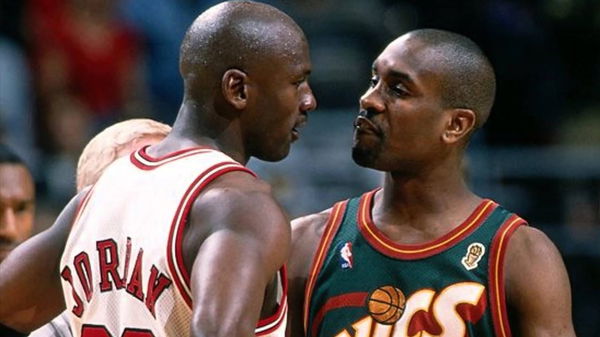 Michael Jordan is one of the greatest players to have ever played the game. Most experts consider him to be the greatest of all time. His thirst for competition fueled him to six NBA titles. He had very notable teammates and opponents throughout his career. One of those greats was point guard Gary Payton.
The latter too is among the best point guards ever. Nicknamed "The Glove", he was known for his defensive contributions to the team that he played for. During Payton's early days, he was also known as a trash talker with his trademark head-bobbing style.
ADVERTISEMENT
Article continues below this ad
Most, recently, Payton gave an interview to Colin Cowherd. They started talking about Michael Jordan. Cowherd asked whether Payton fired back when Jordan used to trash talk him or just thought it was Michael, that's how he is.
Payton said, "Colin, I didn't care about that because I tell everybody now. I've been commentating on it. If he didn't say that, I wouldn't respect him at all. I wouldn't even look at him anymore because he's a competitor like me. I look forward to guarding him."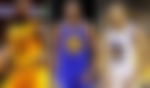 "He laughed. I would have laughed at the same thing because I don't think he could guard me. If he did that, I would be like, please. It's a respect thing. I think Michael Jordan is great. I loved playing against him. Why would he say something to make him look like a fool? I can't bring the past back. I can't bring 1996 back."
Michael Jordan and Gary Payton
Gary Payton and Michael Jordan were often on the opposite ends of the court. Jordan played for the Bulls while Payton played for the Seattle Supersonics. Jordan and Payton are the only two guards to have won the NBA Defensive Player of the Year award since 1988.
Despite their different positions (shooting guard and point guard respectively), they were well matched for other reasons. Both were prodigious "trash talkers".
ADVERTISEMENT
Article continues below this ad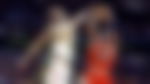 Payton was shifted to play defense as a shooting guard instead of his normal point guard assignment in order to defend Jordan. The latter had his lowest scoring Finals games against him although the Bulls won the championship. Jordan averaged 27.3 points per game and scored over 30 points in only one of the six games against Payton.
Payton had held him to 23, 26, and 22 points in games 4, 5, and 6. In fact, in the last game, Jordan missed 14 of his 19 shots while being guarded by Payton.
ADVERTISEMENT
Article continues below this ad
WATCH THIS STORY: Mercedes F1 Team Owner Bids Against Lewis Hamilton in Chelsea FC Ownership Race
Payton was indeed a great rival to Jordan. Hence, the mutual respect is not surprising. They both understood each other as players and individuals.