Generous Shaquille O'Neal Provides His Epic Take On 'Fake Klay Thompson' Story That Will Floor NBA Fans
Published 06/19/2022, 3:30 PM EDT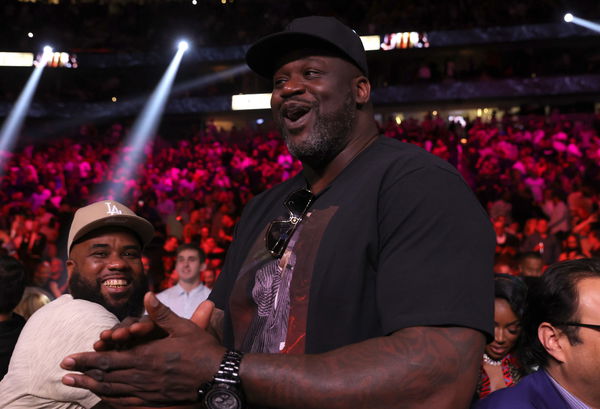 The 2021-22 NBA season finally comes to a close. After months of intense basketball, Stephen Curry and the Golden State Warriors came up on top. Interestingly enough, while the basketball action grabbed most of the attention, a fake 'Klay Thompson' had his fair share of headlines too. However, his fame was short-lived. He was caught sneaking as Klay Thompson into the arena and was banned for life. And talking about this issue, Shaquille O'Neal had an interesting proposition for Klay.
Shaq said, "I would have had Klay call him and if they'd win, I'd make them celebrate together. How viral would that go?" Being from the media industry, Shaq knows all about making things viral. Interestingly enough, the 'Fake Klay Thompson' actually managed to get past 5 layers of security before Game 5 of the finals. Talk about sneaking in!
ADVERTISEMENT
Article continues below this ad
Dawson Gurley, aka the 'Fake Klay Thompson', is a popular YouTuber who grabbed a lot of attention during the NBA Finals. Before Game 5 of the finals between the Golden State Warriors and the Boston Celtics, he snuck in, pretending to be Klay.
However, his time in the arena was short-lived as the security got hold of him. Subsequently, he was made to leave and was also banned from the Chase Center for life! Fans and professionals across the world have labeled his ban as being too harsh.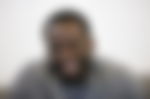 Also, Klay Thompson himself talked about his doppelganger. He said, "Oh man, poor guy. Just trying to get some good content. You play stupid games, you get rewarded stupid prizes."
How did Klay Thompson perform in the finals?
ADVERTISEMENT
Article continues below this ad
Klay Thompson, along with Stephen Curry, Draymond Green, and Andre Iguodala won their fourth NBA championship. The Golden State Warriors got the better of the Boston Celtics in the 2021-22 NBA finals in incredible fashion.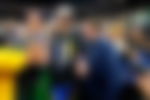 Despite losing the first match of the series and trailing the Celtics mid-series, the Warriors made an excellent comeback. And the Dubs defeated the Celtics 4-2 to lift the title.
ADVERTISEMENT
Article continues below this ad
WATCH THIS STORY: Draymond Green Acknowledges Why Kendrick Lamar's Albums Are Crucial for the Warriors Championship Run
Klay averaged 17.0 points, 3.0 rebounds, and 2.0 assists in the 2021-22 finals. He was essential to the team as they won their 4th title in 8 years. Also, this title win was special for Thompson after his comeback from the injury.