"Get Him Of My Team": NBA Twitter Trolls Draymond Green After He Lashes Out at Fans Despite Poor Performance vs Celtics
Published 06/04/2022, 12:39 AM EDT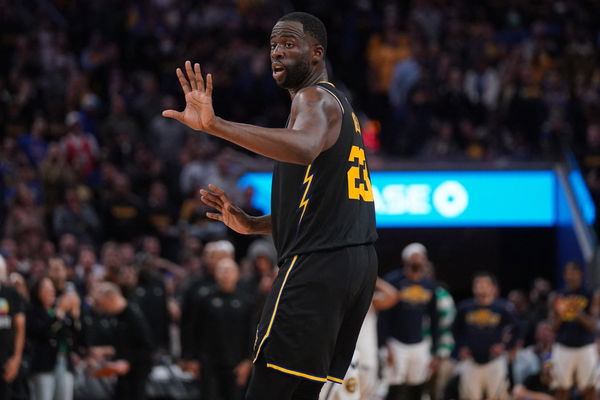 Draymond Green had a torrid outing against the Boston Celtics in Game 1 of NBA Finals. He was blown past by Derrick White, Al Horford & Jaylen Brown and recorded a measly 4 points thorough out the match.
Green, who is usually defensively solid, couldn't prevent a 4th quarter comeback by the Celtics. As the on court leader of the team, he received criticism for his lacklustre performance.
ADVERTISEMENT
Article continues below this ad
All of this has led to fans being bitter about Draymond recording his podcast, days before Game 2 of the NBA Finals. His post game comments, too, came off as a bit dismissive of the Celtics' effort throughout the match.
After that, he posted a combative tweet defending himself. The post basically told people not to police what he is doing with his time because he already did the homework. Still, it is kind of amusing that a player is actually discussing what adjustments they will make in the next game on an open platform. The Celtics might just take notes from that podcast.
Let me guess…. Go to the gym Draymond you suck? I've been there already! How about Go watch film y'all Took an L? did that last night and today and will watch more later… SHUT UP!! 😂😂😂😂

— Draymond Green (@Money23Green) June 3, 2022
Fans, too, have joined in on the fun. They are calling out Green for being a bit too sensitive to criticism. These are some of the choicest reactions from NBA Twitter, where Draymond has certainly taken an "L":
Supposed to be living in the gym and the film room, you living on Twitter bruh

— carnivalmatey (@carnivalmatey) June 4, 2022
Generational tempting the fate of the basketball gods here. I need to see this play out in the most hilarious way possible https://t.co/wQdMGb1kaW

— maple jordan fan (@WisemenZW) June 4, 2022
a) struggled yet still took 12 shots, missed all 3 FTs
b let a 46% 3P shooter take practice shots all game
c) more TOVs than fgs made, 6 fouls
d) your inability to shoot made it near impossible for steph to get open

But we're stupid tho, for saying you need to be a 3PT threat https://t.co/ShhKpQJekc pic.twitter.com/Ie1AX38mcg

— currybuuburner (12-5) | finished gg (@currybuuburner) June 4, 2022
Draymond Green in Game 1
Green, at this present moment, probably doesn't need to focus on Twitter trolls but on the match ahead. He had a tough time offensively which is not a surprise. Yet, to see him struggle this badly shows that the Warriors do have a potentially fatal flaw in their plan, in case Steph Curry doesn't show up. Celtics did exactly that after the 1st quarter.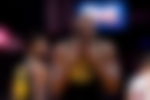 The Celtics marked most of the players with their switches and gave some space for Draymond to shoot. But Green was unable to capitalize on this opportunity, By the end of the match, he was 2-12 from the field. Both shots that went in from him were layups.
ADVERTISEMENT
Article continues below this ad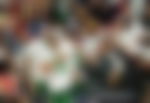 He missed all the jump shots he took from any range and his 3 point shooting was no less than atrocious. Draymond missed all 3 free throws he took, too. It is no surprise that Celtics took that chance.
ADVERTISEMENT
Article continues below this ad
Watch this Story: Vikings GM Offers Strong Take on Colin Kaepernick Situation
Defensively, Green got 11 rebounds and 2 steals, yet he must be feeling responsible for the Celtics comeback. If the Warriors need to recover from this setback, Dray needs to be more aggressive offensivel and if he does not do that, then the Warriors are in a world of trouble.