"Get Him to a Hospital": 71 Year Old NBA Hall of Famer Openly Ridiculed for "Disrespectful" Michael Jordan Claim
Published 01/11/2023, 9:10 AM EST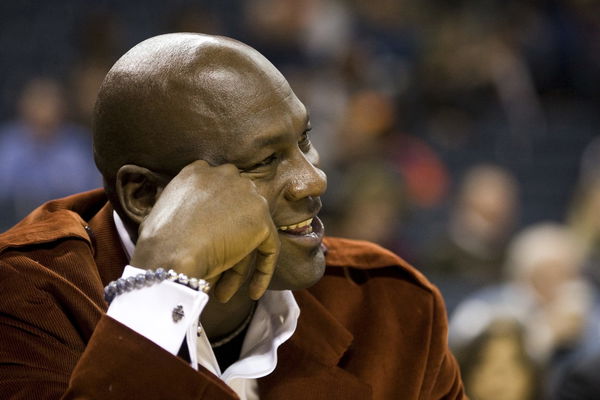 Since the Michael Jordan era, the game has changed tremendously; those in his generation believe that in the present times, they would have dominated the game with ease. Earlier today, Hall of Famer George Karl expressed this point of view publicly. Karl, who spent years coaching in the NBA, took to Twitter and wrote to those debating about Jordan's greatness. Karl noted that Jordan would average a 40-point triple-double in the modern era.
While the debate around Jordan dominating this era has no end, the folks on Twitter expressed their views by replying to Coach Karl's tweet.
George Karl faces the brunt of Twitter after a Michael Jordan claim
ADVERTISEMENT
Article continues below this ad
Fans were quick to react to Karl's comments and stated that they were tired of listening to this narrative. The point for them was that the game has changed, hence Michael Jordan cannot be compared to this generation. While taking a dig at Karl's age, fans stated that His Airness would not dominate today's game. They called for some respect and words of appreciation for the current era, citing that the game has gotten tougher. Here are some reactions from Twitter:
He wouldn't. Y'all keep being disrespectful lmao.

— NephewOfTheKing👑 (@BuiltbyRoyalty) January 11, 2023
Today's athletes are way more skilled and athletic… If kd can't average that … No one can !

— Everett (@Pakk07) January 11, 2023
The fans echoed the opinions of former NBA stars Lou Williams and Gilbert Arenas. Once, three-time All-Star Arenas stated that he has grown to hate players from the 80s and 90s. He made this claim on the No Chill Podcast. He felt this way because of the narrative around the current generation of the game. The narrative calls for the present players to be "soft" and "little".
His comments were supported by Lou Williams who claimed that the world has forgotten the concept of evolution. Williams said, "Every 10 years the game changes". This statement certainly holds true.
ADVERTISEMENT
Article continues below this ad
Coach Karl showered heaps of praise on Nikola Jokic
While George Karl faced the heat of fans online, he also had something nice to say about one player from the current pack of NBA Stars. It was Nikola Jokic. Once again, Coach Karl took to Twitter to express his opinion about the two-time MVP.
He revealed that after watching Jokic for six seasons, as a coach, he still cannot draw a play or strategy to cover him. Following this, Karl went on to compare Jokic to Michael Jordan and Shaquille O'Neal. He stated that the last time he felt this helpless was when Jordan and Shaq were on the court creating magic. He wrote, "The two other times I've felt that was against Michael and Shaq." 
ADVERTISEMENT
Article continues below this ad
Watch the Story: 5 times Michael Jordan was straight up mean to famous celebrities
Do you agree with Coach Karl's comments? Let us know your thoughts in the comments below.
Edited By: Bagavathi Eswaran