'Get Some Rest': Shaquille O'Neal Advises Warriors to Tank Now and Wait for Klay Thompson Next Season
Published 03/12/2021, 1:23 AM EST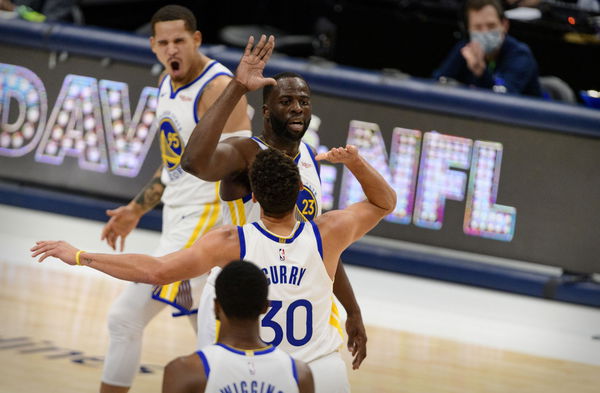 ---
---
While the NBA has seen many legendary teams in its glorious history, all of them have seen their glory fade with time. LeBron James left the Miami Heat, Shaquille O'Neal and Kobe Bryant also split up, the 98′ Chicago Bulls could not get their repeat. And the latest victim to this is the Golden State Warriors.
ADVERTISEMENT
Article continues below this ad
With Klay Thompson out of the game since 2019, the Warriors have suffered tremendously. In fact, a team that won three championships out of four did not even make it to the playoffs last season. Although they are fighting tooth and nail to seal a spot in the postseason this year, Shaq believes that the Warriors should actually tank the season instead.
What happened to the Golden State Warriors?
ADVERTISEMENT
Article continues below this ad
When the Warriors were coming into the 2019 NBA Finals, it felt like we were seeing the beginning of a very long reign at the top. Having already won three, they were en route to win their fourth title. But since then, it has been nothing but disastrous.
First, Klay Thompson tore his ACL, which kept him out of the game indefinitely. Only a few games later, Stephen Curry was also out.
Unfortunately, a team that was once feared in the NBA floundered at the bottom of the Western Conference. What looked like a bump in the hole became a slump and they just got in deeper.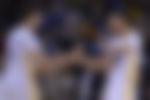 Why should they tank the season?
Thompson was supposed to make his return this season, but unfortunately, that didn't happen either. After that, some fingers were pointed at the already overburdened Stephen Curry for not being able to handle the team without Klay. Well, it looks like the Warriors aren't doing as bad as anyone expected.
But Shaquille O'Neal thinks they will be better off if they tank the season instead. Wait for Klay Thompson's return and come back better and stronger. He believes that this is the best way to continue their dynasty.
He revealed, "We had this conversation a couple of years ago whether the team should or should not do it. I would tank. I would say, 'Steph, we're not going to make the playoffs. If we do, we're going to lose in the first round. Get some rest, let me audition these young guys. Because Klay is coming back soon…"
ADVERTISEMENT
Article continues below this ad
The Warriors have added many fresh faces to the roster this season. Although better than before, they still have had to struggle to win games, and their chemistry is still not on point.
Do you think Shaq is right? Will taking some more time off and waiting for Klay be the best option for them?
ADVERTISEMENT
Article continues below this ad
Read also- 'Feel Pretty Good'- Warriors Office Believe Steph Curry Will Extend His Tenure at GSW