"Get the F**K Out of Here": Warriors Coach Steve Kerr Furious on the Sidelines After Grizzlies Suffer Early Ejection in Game 2
Published 05/04/2022, 12:08 AM EDT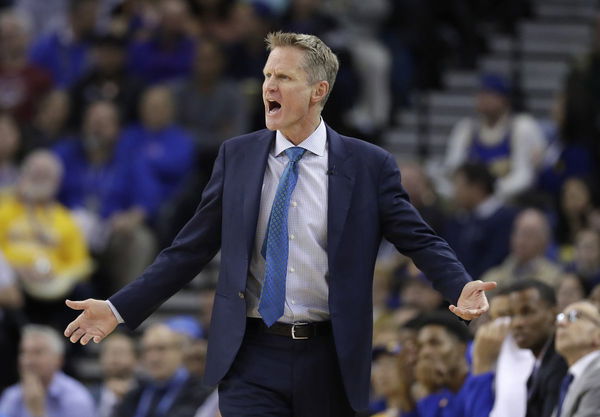 Memphis Grizzlies guard Dillon Brooks took less than three minutes to get ejected from Memphis-Warriors Game 2 after committing a flagrant-2 foul on Golden State Warriors' Gary Payton II. 
On a fastbreak, Payton had an open route to the basket as he went up for a layup. With Brooks trailing and wanting to prevent him from converting, he swung his hand and caught Payton in the head. The guard hit the floor hard and grabbed his left arm in pain with 9:08 left in the first quarter. The officials went to the monitor to review the play and called Brooks for a flagrant-2, which resulted in his immediate ejection. Payton returned to the locker room to have his left elbow X-rayed and the Warriors later said he would not return.
ADVERTISEMENT
Article continues below this ad
Draymond also went down shortly after the whole incident and returned to the locker room after taking an elbow to the face. However, the veteran forward returned to the game shortly after getting stitched up. Green, who was tossed in game one for a flagrant-2, flipped his middle fingers to the Memphis fans as he went to the locker room. 
Steve Kerr furious after Brooks' foul
Steve Kerr was upset when Green was ejected from Game 1 for a foul on Brandon Clarke. However, this time, the head coach didn't hold back in voicing his feelings about the illegal play. Steve Kerr was enraged and yelled at the Memphis bench, "Get the f*** out of here, Brooks!" following Brooks' foul and ejection. Even Klay Thompson was upset as he yelled "That's bulls***t" following the hard foul. 
ADVERTISEMENT
Article continues below this ad
Golden State Warriors took home Game 1 in a mouthwatering back-and-forth contest that went down to the wire. The young Grizzlies put up a great fight, but they didn't have an answer for the Warriors' experience.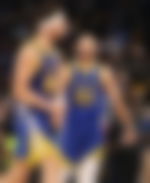 ADVERTISEMENT
Article continues below this ad
It's only Game 2 of the series, but it's the second time in as many games that a starter has been ejected for flagrant-2. It's fair to say that the Memphis-Warriors matchup was enticing even before it was confirmed. And, with this series already shaping out to be incendiary, viewers are in for a real treat. Memphis will be hoping to take advantage of their home court and level the series. 
Watch this story – Michael Jordans Baseball Career: Stats, Highlights & More