'Getting Nervous': Richard Jefferson Reflects on Chris Paul's Poor Performance in NBA Finals Game 4 Loss to Bucks
Published 07/16/2021, 5:27 AM EDT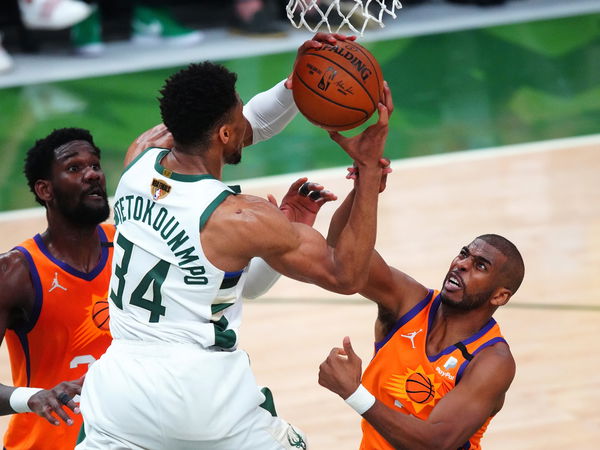 ---
---
In a thrilling Game 4, the Milwaukee Bucks came out on top to level the series at 2-2. A clutch layup by Khris Middleton put the Bucks up by 4 and sealed the game. However, a late Chris Paul turnover was the reason Middleton could put the Bucks in the driver's seat.
ADVERTISEMENT
Article continues below this ad
NBA analyst, Richard Jefferson has been riding with Phoenix Suns since their win against the Lakers in the first round. But when recently asked about Chris Paul, he said a lot of questions are going to be raised over the 36 YO on his recent performances in the Finals.
ADVERTISEMENT
Article continues below this ad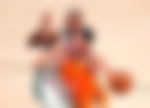 Chris Paul is struggling
While on the Dan Patrick Show, Jefferson spoke about the late game turnover by Chris Paul in game 4. He said that Paul is facing a ton of pressure because of his Game 4. He compared CP3's situation with an older Jason Kidd in Dallas.
Jefferson said, "My first year in San Antonio, we played against Jason Kidd and he was with Dallas. They were the #2 see, and Jason Kidd was an older point guard, very similar. You would never dare pick up Chris Paul. You would never dare pick up Jason Kidd. But, once you pick those guys up because a lot of times you give them that respect. But, once you pick them up, they view it as disrespect, but they don't have the same motor at 32 and at 28.
"So now all of a sudden you see them wearing down. And, what's so crazy is he's wearing down with 2 days rest. We're gonna say wearing down because God knows we don't wanna say is Chris Paul getting nervous? Is Chris Paul squeezing on too tight?"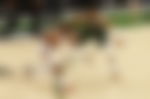 Jefferson defended his statement and said that some of Chris Paul's turnovers are very uncharacteristic. He pointed that CP3 has been close before, but has not been able to go through. Richard Jefferson states that Chris Paul has a lot to think about in the two days before game 5 in Phoenix.
Phoenix Suns under pressure
Jefferson said that all the pressure is now on Phoenix. The Suns are coming off back-to-back losses. Even though away from home, the main takeaway is Chris Paul's poor show in the two games. He added just 10 points in Game 4. Chris Paul was struggling to make his shots; he was forcing turnovers, and he did not seem like the CP3 we know.
Chris put up over 20 points in each of the first 2 games. Notably, he put up a game-high 32 points for the Suns in Game 1. However, he has not crossed the 20 point mark since. He averaged just below 2 turnovers every game throughout these playoffs. But Paul is averaging 4 turnovers against Milwaukee in the finals.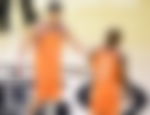 One upside for Phoenix is Devin Booker. He was the sole warrior in Game 4, putting up 42 points. He has also been consistent with putting up points in the finals so far. Phoenix needs to figure out how to stop the Bucks' offense because if Giannis is not scoring, he is doing everything else much better. Chris Paul will have to be great if Phoenix wants to win a crucial Game 5 at home.
ADVERTISEMENT
Article continues below this ad
Do you think Phoenix can overcome the pressure and win Game 5?
WATCH THIS STORY- Heated Moments of the Bucks' Giannis Antetokounmpo in the NBA Playoffs
ADVERTISEMENT
Article continues below this ad
Trending Stories