'Getting Something That Nobody Else Is': Lakers' Talen Horton-Tucker Gives His Take on Playing Under LeBron James
Published 02/05/2021, 2:35 PM EST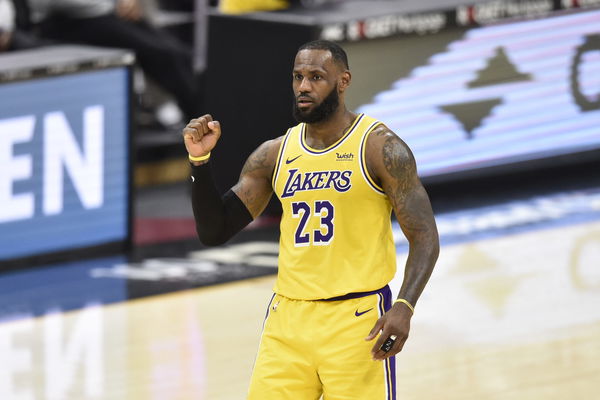 ---
---
The Los Angeles Lakers are a well-stacked team that's ready to compete for the 2021 NBA championship. They've got players like LeBron James and Anthony Davis who can help the franchise go back-to-back, and others like 20-year-old Talen Horton-Tucker who can explode when coming off the bench. 
ADVERTISEMENT
Article continues below this ad
Horton-Tucker is yet to receive starting privileges, but fans saw glimpses of his spectacular game during the preseason campaign. The feisty guard has tremendous skills and he's definitely a talent for the future. 
More importantly, the 20YO has been playing alongside LeBron James for the past two years, and there is no special privilege than learning under the wing of the 'Chosen One!' 
ADVERTISEMENT
Article continues below this ad
Talen Horton-Tucker opens up on his experience of learning from LeBron James
Not many young NBA players get the chance of learning from the best. Talen Horton-Tucker should consider himself lucky to have been playing alongside the four-time MVP since 2019. The second-round draft pick recently opened up to Lakers reporter Mike Trudell on how the journey has been so far:
"Just being around 'Bron and learning how to make certain reads that everybody doesn't make, I look at it like, 'Bron isn't telling any other 20-year-old in the world this right now. So I'm getting something that nobody else is getting,'" Horton-Tucker expressed.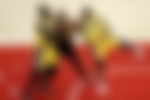 "That's huge. And that goes with AD, KCP, too, and last year with Rondo, learning how he ran a team and especially when he started to shoot the ball a lot more in the playoffs, I was really happy for that," the 20-year-old added. 
ADVERTISEMENT
Article continues below this ad
Talen Horton-Tucker has just missed four of the Lakers' games this season. He's actively contributing from the bench, even though the playing minutes varies with each passing game. The explosive guard has notched up a season-high of 17 points on a couple of occasions this season, and there are more expectations on him. 
Horton-Tucker is fulfilling his duties impressively, and he'd be a key role when the Lakers defend their championship in the 2021 playoffs. The shooting guard got just two games last season, but Frank Vogel would be keen on offering an improved role to the Chicago native come postseason. 
ADVERTISEMENT
Article continues below this ad