Giannis Antetokounmpo Attends Special Ceremony in Greece as Mother and Brother Receive Citizenship
Published 09/17/2021, 1:30 AM EDT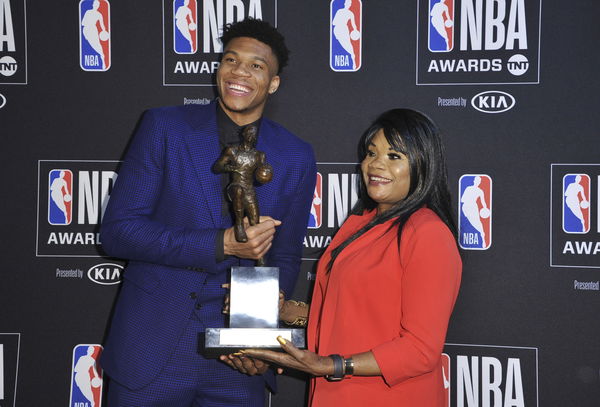 Giannis Antetokounmpo has been on top of the NBA ever since bringing a championship to Milwaukee. The two time MVP won hearts when he took the trophy to the country of Greece to celebrate his heritage. Now, his family finally received long-awaited news as well.
The Antetokounmpo family came to Greece from Nigeria. Even though Giannis' parents came in 1991, they did not receive their Greek citizenship. The 'Greek Freak' got his citizenship in 2013, enabling him to travel to the USA to play in the NBA.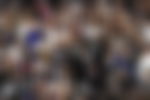 However, the long wait for his mother and younger brother is finally over. Recently, in a private ceremony, both his brother and mother received out Greek citizenship.
ADVERTISEMENT
Article continues below this ad
Another celebration for Giannis Antetokounmpo and his family
Giannis was in Greece for a meeting with the Prime Minister. This is where a special ceremony took place to bestow Greek citizenship to Giannis' mother, Veronica, and brother Alex Antetokounmpo. Even Alex was yet to receive his citizenship despite being born in Greece in 2001.
Giannis and his family always honor their home place and heritage. He has even expressed frequently that he wants to visit Africa to connect with his original home.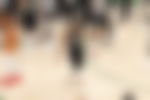 Surprisingly, he comes from the same tribe as NBA legend, Hakeem Olajuwon. Hence, it is no surprise that he takes pride in where he comes from and isn't shy to say that he is of Nigerian descent.
ADVERTISEMENT
Article continues below this ad
The Finals MVP even did his part with Milwaukee when he decided to sign a contract extension. While the Bucks did not see any success, it would have been easy for Antetokounmpo to leave. However, he decided to repay his trust in the team that chose to trust in him. Now, it all seems to have paid off right after.
He led them to an NBA championship after 50 years. The last time they won was in 1971, where Oscar Robertson and Kareem Abdul-Jabbar played together. Now, they head into the next season, ready to defend their throne and make a run at it once again.
ADVERTISEMENT
Article continues below this ad
Do you think Milwaukee can win back-to-back championships? Let us know in the comments below.
WATCH THIS STORY: Michael Jordan's Insane One-Handed Ball Fakes Will Shake You To The Core