Giannis Antetokounmpo Calls Russell Westbrook 'Tough' Post Their Wizards-Bucks NBA Battle
Published 03/15/2021, 10:30 AM EDT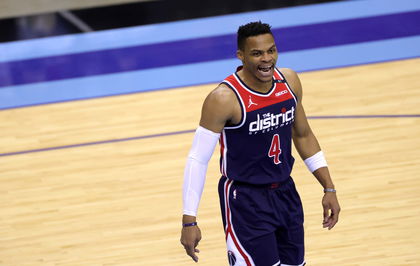 ---
---
It is always great to see the mutual admiration that exists between future hall-of-fame players. While Giannis Antetokounmpo and Russell Westbrook went hard at each other on the court last night, there was nothing but respect when it was all done and dusted.
ADVERTISEMENT
Article continues below this ad
After the Milwaukee Bucks defeated the Wizards 125-119, Westbrook and Giannis shared a warm embrace on the court, and Giannis' adulation of his compatriot carried over to the post-game press conference as well.
"He's tough. You just try to make him take tough, contested shots, make it as tough as possible whenever you face him. I think we did a pretty good job," he replied to a question on Westbrook.
ADVERTISEMENT
Article continues below this ad
Giannis Antetokounmpo and Westbrook become the 6th pair of opponents to record 30-point triple-doubles in the same game
The two former MVPs collided and produced a memorable performance. They stuffed the stat-sheet with massive triple-doubles. While Giannis finished with 33 points, 11 rebounds, and 11 assists, Westbrook's 42 points, 10 rebounds, and 12 assists went in vain as the Wizards lost the game.
Both of them made NBA history with their respective individual performances. This was just the sixth time in the history of this league that two opposing players recorded a 30-point triple-double in the same game.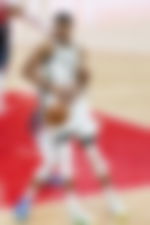 Although this used to be a very rare feat, it has become more prominent in the last few years. This was the fourth such occurrence in the last four seasons. In 2018, Giannis achieved this feat alongside Nikola Jokic. In 2019, LeBron James and Luka Doncic repeated it, while in 2020, guards James Harden and Trae Young dueled it out.
ADVERTISEMENT
Article continues below this ad
Russell Westbrook is a known triple-double machine. He now ranks second all-time in career triple-doubles with 157. Only former Bucks star Oscar Robertson leads with 181 to his name. On the other hand, the Greek-freak is no slouch either with 24 triple-double himself.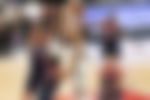 It was nice to see the two former MVPs battle it out. They will play again later tonight in the second leg of this double-header fixture. Let's see who comes out on top this time.
ADVERTISEMENT
Article continues below this ad