Giannis Antetokounmpo Reacts To NBA Analyst Criticizing His Skills By Dropping Highlight Package
Published 02/20/2021, 9:05 AM EST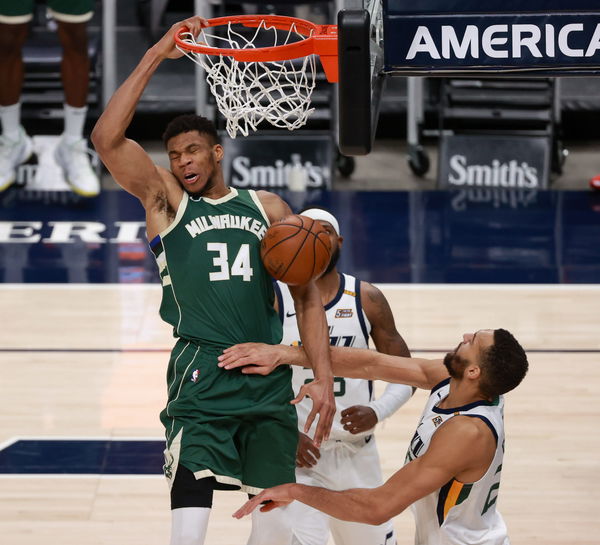 ---
---
Giannis Antetokounmpo is one of the best NBA players in the world for a reason. He has achieved a lot in his young career, but is awaiting a serious run in the post-season. The furthest he has gotten in the Playoffs was when his Milwaukee Bucks got to the Eastern Conference Finals but lost to Toronto Raptors in 2019.
ADVERTISEMENT
Article continues below this ad
The Bucks are 17-13 this year and not doing as well as everyone expected. Giannis has taken a lot of flak, including from analyst Kendrick Perkins, who said Pascal Siakam is more skilled than Giannis. The two-time MVP responded by dropping a highlight clip from his game against the OKC Thunder.
ADVERTISEMENT
Article continues below this ad
After last year's failure in the post-season for Giannis, many people started casting a larger shadow of doubt on him. His accomplishments as a back-to-back MVP and third player ever to win both MVP and DPOY have been doubted.
Giannis Antetokounmpo: The most skilled big man in the league?
Giannis Antetokounmpo is a skilled player and saying he isn't is not fair. Saying Pascal Siakam is the best isn't fair either, especially when we have a big-man like Nikola Jokic this season. If the conversation is restricted to power forwards, Giannis may be the most skilled in that regard.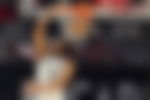 Siakam is very skilled as a player, without a doubt. He relies on fleet-footed movement akin to a guard to make space inside the rim, where his size lets him score at will. However, Giannis has shown heaps of skill himself.
ADVERTISEMENT
Article continues below this ad
One could argue that Giannis is a better ball-handler and playmaker than Siakam easily. While Siakam does have more range and mobility than Giannis as a player, the skill-battle is pretty close between the two forwards.
ADVERTISEMENT
Article continues below this ad
But if the argument was about which forward uses more skill, it would be Siakam. His game flaunts his skill, while Giannis uses raw athleticism to dominate. But you don't become a two-time MVP by just being a freight train. Giannis has shown how skilled he is multiple times, and he is trying to make his case for himself by putting videos of himself down.