Giannis Antetokounmpo Reveals Why He Re-Signed with the Milwaukee Bucks
Published 01/07/2021, 2:25 AM EST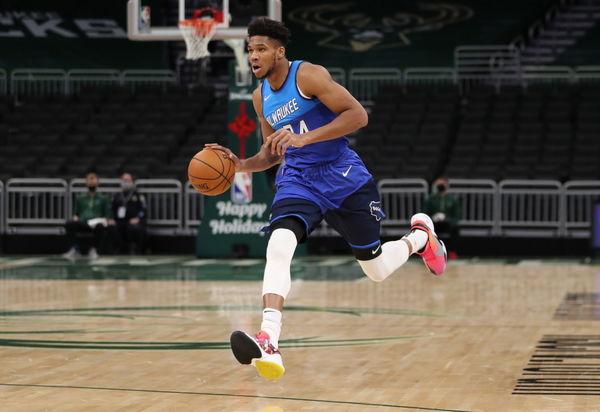 ---
---
Giannis Antetokounmpo is one of the best players in the NBA. Recently, Antetokounmpo signed a max extension worth $228 million to stay with the Milwaukee Bucks. The move came as a shock, as many people expected Giannis to depart the Bucks in free agency. However, Giannis opted to stay with Milwaukee, despite their multiple playoff collapses in previous seasons.
ADVERTISEMENT
Article continues below this ad
Giannis Antetokounmpo didn't want to leave Milwaukee
Giannis Antetokounmpo spoke to the press recently. He revealed that he re-signed with the Milwaukee Bucks so that his teammates would not be subject to pressure and scrutiny. He believes that the speculation about his future would have distracted the team too much as they attempted to go about the regular season and the playoffs.
ADVERTISEMENT
Article continues below this ad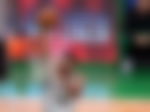 Giannis said, "I didn't want the pressure. Not me, personally; I can deal with pressure, I didn't want the pressure on my teammates and my coaching staff. Going out there and losing a game, and people are talking about 'Oh, he's leaving, he's staying. They didn't play well. Oh, he's out of there.' That's adding more pressure to what we're trying to accomplish here."
Giannis added that now that he has re-signed with the Bucks, the goal for them remains the same as it was in the past – to win an NBA championship. He said, "The goal is to win a championship. So going through a year of pressure is almost throwing out the year while I'm entering my prime. I'm not throwing out a year."'
Antetokounmpo and Bucks failing in the playoffs
ADVERTISEMENT
Article continues below this ad
Many people expected Giannis to leave the Milwaukee Bucks in free agency. In fact, star players in the past like LeBron James and Kevin Durant left the teams that drafted them in free agency, after failing to win an NBA championship. The Miami Heat were the favorites to sign Giannis Antetokounmpo in free agency.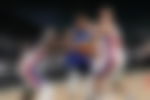 However, Giannis re-signing with the Bucks has put the free-agency class of 2021 in an odd position. What once looked like a stacked free-agency class now has only a major name, Kawhi Leonard. And even him opting to sign with a new team is an unlikely prospect.
ADVERTISEMENT
Article continues below this ad
The Milwaukee Bucks will be hoping to reach the NBA finals this season. They ended the previous two seasons with the best record in the Eastern Conference. But they have failed in the playoffs regularly. Perhaps Giannis and the new-look Bucks can overcome their previous playoff challenges.