Giannis Antetokounmpo Taunts Jason Kidd for Stepson behaviour in Unseen Luka Doncic Video
Published 02/23/2022, 7:30 PM EST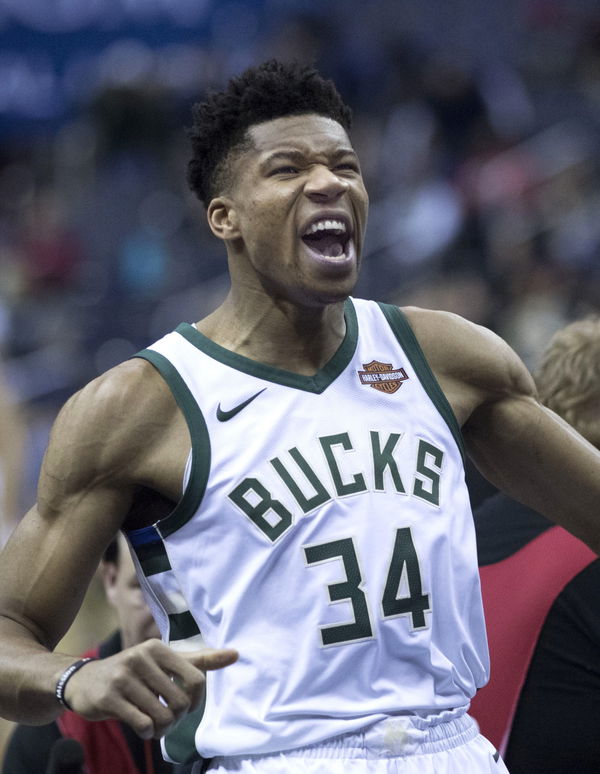 Arguably two of the best players outside of the United States of America right now are Giannis Antetokounmpo and Luka Doncic. The two have been consistently at the top level for some time now and Giannis is also considered one of the best players in the world.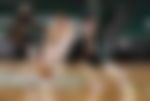 ADVERTISEMENT
Article continues below this ad
Thanks to their performances with their respective teams, the players have earned themselves All-Star performances. In a rare video that has resurfaced, Giannis Antetokounmpo can be seen taunting Jason Kidd. The reason is Kidd's partial treatment with Luka Doncic during the All-Star game. 
Giannis Antetokounmpo mocks Jason Kidd
Everyone loves Giannis and his jokes. The Milwaukee Bucks superstar is known for cracking jokes during press conferences before and after matches.
In a rare video from the NBA All-Star Weekend, the Greek Freak brings out his hilarious side again. Giannis jokes and taunts former coach Jason Kidd for partial behavior.
Giannis says, "Late. Late. He told me now you're soft coach. All of them told me." He further adds, " J-Kidd, he is soft now. Because me coach, If I was late? I'd be running."
This hilarious interaction with his former coach goes on to show his funnier side, which is often seen during press conferences.
How did the two perform in the All-Star game?
Giannis Antetokounmpo, as per usual, performed very well in the All-Star game. The Greek Freak started for Team LeBron and scored 30 points, 12 rebounds, and 6 assists. 
ADVERTISEMENT
Article continues below this ad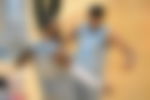 Luka Doncic, on the other hand, started off from the bench. The Dallas Mavericks main man performed well in the little amount of game time he got.
Doncic scored 8 points and 3 assists. Despite not having much influence on the game, his two 3 pointers were crucial in handing team LeBron the lead in the first quarter. 
ADVERTISEMENT
Article continues below this ad
WATCH THIS STORY: Ben Simmons' Blockbuster Nets Debut, Stephen Curry vs Damian Lillard, and Other Moments to Look Out for After NBA All-Star Game
What is your favorite memory from the All-Star Weekend? Let us know in the comments below.