Giannis Antetokounmpo Towers Over LeBron James, Kobe Bryant, and Kevin Durant In Incredible All-Star Achievement
Published 03/08/2021, 3:00 PM EST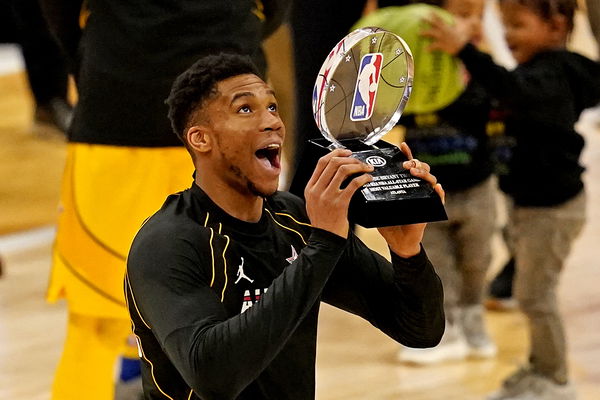 Giannis Antetokounmpo is one of the best players in the NBA today. However, the two-time reigning MVP has lost a lot of his shine this season. While his numbers don't indicate a major drop off, the conversation around Giannis has completely changed. He has gotten to the point where he will be judged by Playoff success, and not what he does in the regular season.
However, the all-star game is a big moment where big players dominate. Giannis played in his fifth all-star game last night and put on a monster performance. He didn't miss a single one of his 16 shots and cruised to All-Star game MVP. He dropped a mammoth 35 points, improving his career ASG average to 28.8 points.
With a 28.8 PPG avg Giannis Antetokounmpo has the highest All-Star Game scoring average among players to appear in the game at least 5 times (Sunday was Giannis' 5th game).

Kevin Durant is in 2nd place at 25.0. pic.twitter.com/rvr9jTZC7J

— ESPN Stats & Info (@ESPNStatsInfo) March 8, 2021
ADVERTISEMENT
Article continues below this ad
Giannis now has the highest scoring average in the all-star game for any player to have appeared five times or more. The closest player to him is Kevin Durant, who is averaging 25 points. However, he has had a lot more all-star appearances than Giannis, so this average is most likely going to fall as Giannis ages in this league. However, this is still massively impressive.
ADVERTISEMENT
Article continues below this ad
Giannis Antetokounmpo: Empty stats?
Yes, all all-star games are empty stats because they do not impact the regular season at all. However, the ability to rise to a moment like the all-star game shows what Giannis Antetokounmpo is made of. He wasn't afraid of the big stage and genuinely didn't miss a shot. While nobody wants to play defense on all-star weekend, it is still mindboggling that Giannis went 16/16.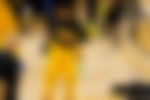 The 16/16 is easily the greatest scoring performance in all-star game history. Even though Damian Lillard and Steph Curry had one of the most intense three-point battles in the game, Giannis made his case for MVP undisputable when he started banking in three-pointers.
ADVERTISEMENT
Article continues below this ad
The game was fantastic for Giannis, but all his real work comes in the season. His Bucks look outmatched in the East by teams like the Philadelphia 76ers and the Brooklyn Nets. However, they will always be a threat if they have Giannis. All they need to do is make sure they make it to the playoffs and then give Giannis a system he can succeed in.