Giannis Antetokounmpo Will Fulfill This Kobe Bryant Prophecy if Bucks Beat Suns in the NBA Finals
Published 07/19/2021, 10:17 AM EDT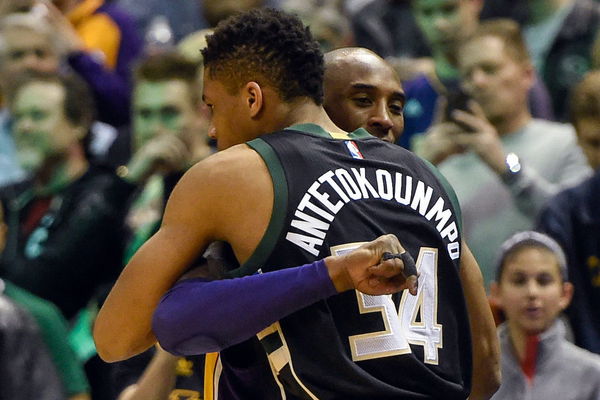 ---
---
Eight years since making his debut, Giannis Antetokounmpo finally sees himself in the biggest stage of them all, the NBA Finals. The path for the 'Greek Freak' hasn't been easy though.
ADVERTISEMENT
Article continues below this ad
From being one of the worst teams in the NBA, Giannis and the Bucks made steady progress and by 2018-19, were one of the best teams in regular season. But the team struggled a lot in the post-season.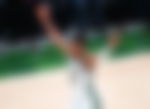 But through some major tweaks and perseverance from the whole team, the Bucks have redefined themselves this post-season and have beaten the best of the best in the process.
ADVERTISEMENT
Article continues below this ad
Giannis Antetokounmpo set to fulfill Kobe Bryant's incredible challenge
While he entered the NBA, one of the biggest inspirations for the 'Greek Freak' was late legendary Laker Kobe Bryant. Kobe who was a supportive idol, usually wanted to see the best out of his followers and Giannis was no different.
Shortly after retiring from the NBA, Bryant usually gave out challenges to superstars of the league. Back in 2017, Giannis who was up for a dare from the 'Black Mamba', was challenged to win the MVP trophy.
Two years later when the Giannis won his first MVP trophy, Kobe was elated to say the least. After congratulating the Bucks' superstar, Bryant went to have a subsequent challenge for Antetokounmpo as he tweeted out, "Next up: Championship."
With a 3-2 lead, Giannis is now only a win away from adding a much awaited Larry O'Brian trophy and fulfilling one of his idol's prophecy. While he won two MVP trophies in a row, the 'Greek Freak' couldn't translate the same form in the playoffs.
ADVERTISEMENT
Article continues below this ad
Often struggling against a loaded paint area, Giannis settled for bad jumpers or inefficient mid-range shots. But with the Bucks adding some top shooters and replacing their starting guard with Jrue Holiday, Antetokounmpo finally had some leeway.
The Greek Freak has also stuck to his strengths as he has significantly decreased taking ill-fated jumpers. This has resulted in an efficient scoring display from Giannis who can now focus more on the defensive side of things as well. Can Giannis finally close out the Finals series in game 6 and win his first title?
ADVERTISEMENT
Article continues below this ad