'Giannis Hasn't Done Enough': Former NBA Coach Claims LeBron James vs Giannis Antetokounmpo is Not a Rivalry
Published 01/23/2021, 11:30 PM EST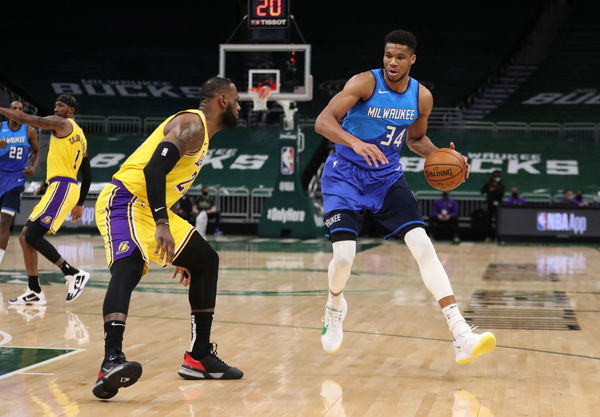 ---
---
LeBron James vs Giannis Antetokounmpo is the living embodiment of the 'present vs future.' LeBron is 36, but he is not letting his guards down to allow anyone to challenge his throne. The King still knows how to use his sword against the younger enemies, who are quicker but less experienced.
ADVERTISEMENT
Article continues below this ad
Recently, the Lakers' champion and the Bucks' franchise guy faced each other. Bron again came out as a winner, even as both the players put up a great show. The Bucks failed to stop the Lakers' undefeated run on the road. This gave rise to the question, is this even a rivalry?
LeBron James vs Giannis Antetokounmpo
ADVERTISEMENT
Article continues below this ad
After the Lakers' win against the Bucks, Bron claimed in the post-game interview that it is never about individual rivalry for him. Head-to-head, LeBron James (any team) is 16-05 against Giannis Antetokounmpo (Bucks). Now that does not seem like a rivalry at all. The most respected NBA analysts agree with this, too.
In a recent interview, former NBA coach David Fizdale expressed, "It's not a rivalry. We're too loosey-goosey with the term rivalry these days. When we were growing up, a rivalry was Magic and Bird… LeBron is competing against history. So when he didn't get MVP, it was more of thinking historically what I didn't get. It wasn't about Giannis beating him. I'm looking it as a legacy standpoint… Giannis hasn't done enough to make this a rivalry. They got to beat each other at finals a couple of times before we talk about rivalry."
This makes sense. LeBron is on the same scale as Michael Jordan and other greatest of the greats, while the Greek Freak still has a long way to go.
If not rivalry, what is keeping the Lakers' old man so hungry?
ADVERTISEMENT
Article continues below this ad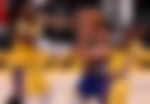 The 16-time NBA All-star has still got personal accolades to achieve that can cement his legacy as the GOAT. However, in the past, he was also in the same position as Giannis is today. LeBron was 7 years into the league, no rings, when Kobe Bryant was winning his 4th and 5th titles. 
Former NBA Champion Matt Barnes noted that and added, "LeBron is here for one thing, championships, plain and simple. Individual matchups are more for younger players chasing that throne… When LeBron came up chasing Kobe, that was a big deal, whether he admits it or not." 
ADVERTISEMENT
Article continues below this ad
So if it is to become Giannis vs LeBron, the Greek Freak must try to force the Bucks to the finals against the Lakers. After failing to do it last year, this season is the second perfect chance for him to do so. The question is, can he?