'Giannis Without Question'- Former NBA Champion Says Giannis Antetokounmpo is Better Than LeBron James and Kevin Durant
Published 04/28/2021, 2:00 PM EDT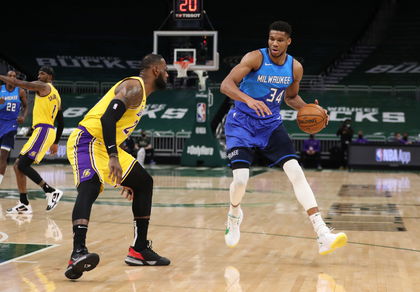 ---
---
Giannis Antetokounmpo is the reigning two-time MVP and Defensive Player of the Year. However, those accolades don't look as shiny considering what happened in the Playoffs last year. The Bucks capitulated in 5 games to a far superior Miami Heat team despite being the best team in the NBA record-wise.
ADVERTISEMENT
Article continues below this ad
Ever since that loss, the chatter around Giannis being the one to replace LeBron James and Kevin Durant as the best player in the league has quieted down. But with Giannis having an excellent season again, BJ Armstrong has picked Giannis over LeBron and KD.
ADVERTISEMENT
Article continues below this ad
"KD is KD. He speaks for himself. He doesn't need me or anyone to justify what he has done. LeBron James is LeBron James. But it takes effort and energy to do that, go out there and play. You have to play, you have to be healthy. Right now, Giannis has been available. Giannis has been impactful on both sides, and Giannis is the best player right now. But, his body of work doesn't match the other two guys. If you're asking me today, it's Giannis without question.".
Giannis Antetokounmpo: Are people underrating him?
ADVERTISEMENT
Article continues below this ad
Outside this, Giannis Antetokounmpo hasn't been talked about as much this year. While it could be because everyone got bored with him dominating the regular season and failing in the Playoffs, it is also because of the other narratives around the league.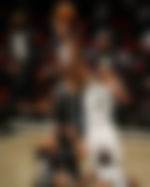 The Brooklyn Nets and Philadelphia 76ers have better storylines and have been pushed atop the path as the best in the NBA. It hasn't helped that the Bucks have been a step-less dominant than they had been in past seasons. But for years everyone has been underselling their regular-season success, anyway.
ADVERTISEMENT
Article continues below this ad
Giannis won the last two MVPs, with last year's being directly over LeBron. While the playoffs changed the narratives around the trophy now, we have seen Giannis be better than LeBron and KD before. Maybe this time, he can prove it later in the season when it matters more. It is becoming championship or bust for Giannis's legacy as a player.