'Gigi and Kobe Tattooed': Vanessa Bryant Reveals What Keeps Her Strong After Losing Kobe Bryant
Published 03/03/2021, 9:42 PM EST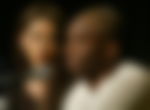 ---
---
It has been 14 months, but it feels like only yesterday when the world lost a gem in Kobe Bryant. Had he been around, there would be more business under his name, more winnings for the Team Mamba, and much more happiness in the NBA world. 
ADVERTISEMENT
Article continues below this ad
But as they say, legends never die, and what makes them immortal are their fans who leave no stone unturned to showcase their continued love for ages. Vanessa Bryant, the widowed wife of Kobe, and a brave mother to their beautiful daughters is touched by all the love she has received. 
Vanessa Bryant and her unimaginable pain
ADVERTISEMENT
Article continues below this ad
It is easy for the world to believe that Vanessa is very fortunate to have spent decades with a phenom. However, what they miss out on understanding are the ordeals it might have taken to be a star's wife.
The controversies, the setbacks, and now losing the star himself & their eldest daughter, Vanessa has gone through a lot. But still, what has kept her going from strength to strength is the community support.
In a recent interview, the 38-YO emotionally expressed, "It takes a village. That includes 'aunties' and 'uncles' that have stepped in to be there for us and get us through holidays, special milestones, and birthdays… They've shown their love and support through this horrible year and I don't know how I could've managed without them… I don't think I'd be as strong without everyone's prayers and positive vibes sent our way… I really want to hug everyone that has prayed for my family and me… [I] am so thankful and touched by their love."
Kobe Bryant and the hundreds of thousands of tributes
ADVERTISEMENT
Article continues below this ad
Fans all over the world have done countless over-the-bound things in the memory of Kobe Bryant. They've created rap songs, gotten inked, purchased Kobe merchandise, created murals, created caricatures, cried endlessly, and prayed for Kobe & Gigi. All this has moved Vanessa and helped her three daughters fight off the bad memories.
In the same interview, the queen added, "People have had Gigi and Kobe tattooed on their bodies to express their admiration, and artists have created incredible murals all over the world to celebrate my babies. I've had fans reach out and message me on Instagram. They tell me that they look forward to coming to my page to see my girls and I smile. That it gives them hope that they can get through whatever tough things they're going through. Or, to thoughtfully share their stories of hardships. We've all experienced pain and suffering in different ways and have learned to cope in different ways."
We should congratulate every fan for helping the Bryant family get through these tough times. It is more like celebrating humanity, and Kobe's loss taught the world how to do that.
ADVERTISEMENT
Article continues below this ad
Read Also – 'MVP of girl dads' An Year Since Vanessa Bryant Moved Everyone With Her Speech on Kobe Bryant's Memorial